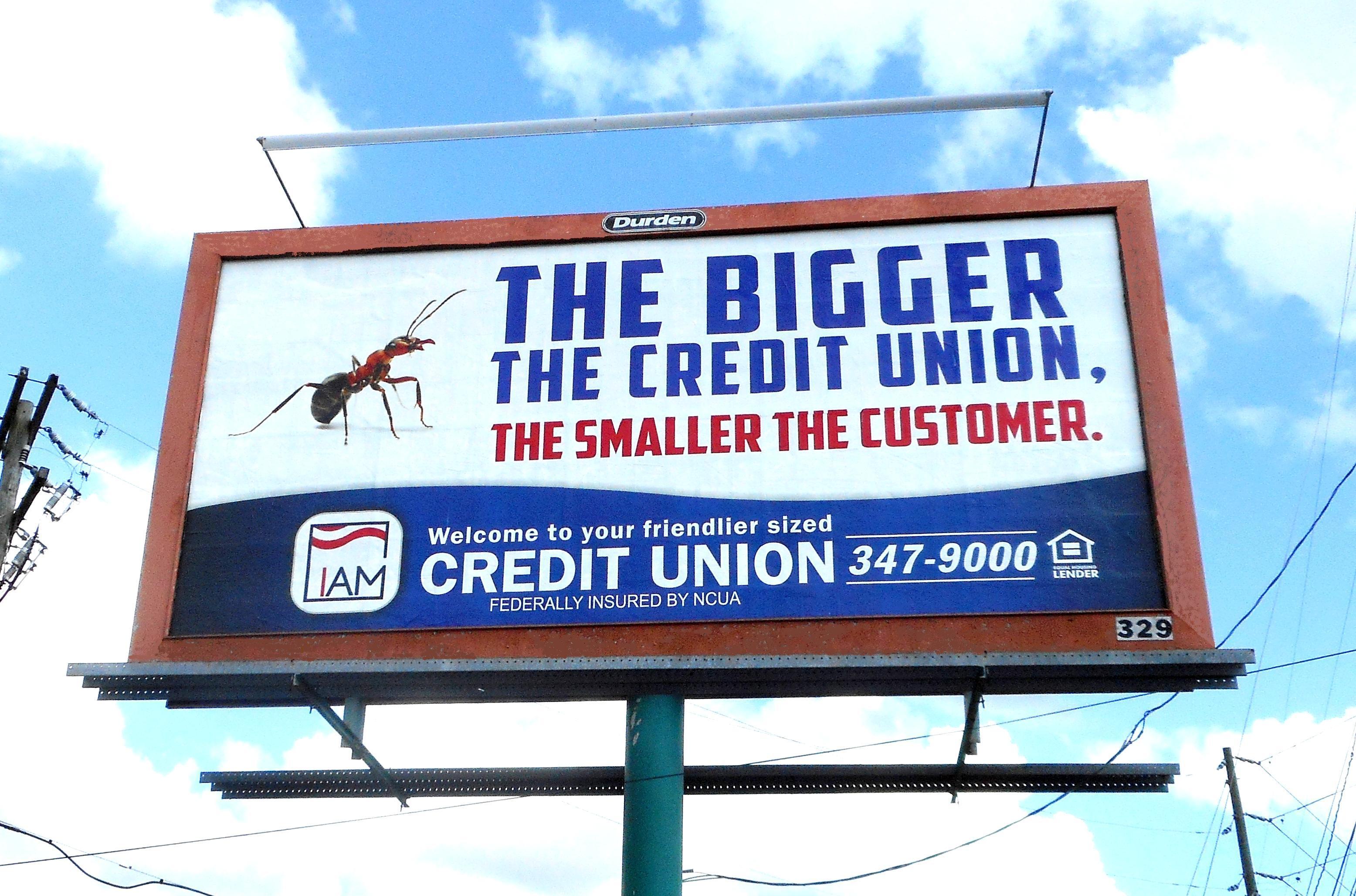 Hey Wiregrass! Does your BIG financial institution have you feeling like you simply don't matter? If you live in Houston, Dale or Coffee County, then IAM Community Federal Credit Union just may be the credit union for you. IAMCFCU has been serving members of the Wiregrass area since 1964. They specialize in everyday needs for financial services such as signature, home, vehicle and farm equipment loans.
Almost two years ago, Durden Outdoor Displays, Inc. was given the opportunity to partner with IAMCFCU to help promote the services they provide. IAM Community Federal Credit Union utilizes several rotary posters allowing them to rotate every 4 weeks through out the Enterprise, Ozark and Daleville Markets. Since they started running billboards, they've been reminded by their members of how effective their campaign is. Recently, a new customer came in to one of their branches quoting the slogan from their billboard, "The bigger the credit union, the smaller the customer." After finding out about the services they provide, the individual became a member. If you are looking for a new financial institution that treats you like family, stop in IAM Community Federal Credit Union to speak with one of their representatives. They are conveniently located in Daleville and Enterprise.
To learn more about increasing your bottom line through out the Wiregrass area, contact one of our FAMOUS Makers today at (334) 678-2215 or sales@durdenoutdoor.com.
https://www.durdenoutdoor.com/wp-content/uploads/2016/06/DUR-Footer-Logo.png
0
0
Amy Riddle
https://www.durdenoutdoor.com/wp-content/uploads/2016/06/DUR-Footer-Logo.png
Amy Riddle
2017-10-30 20:12:49
2017-10-30 20:12:49
IAMCFCU Utilizes Outdoor Advertising to Boost Membership