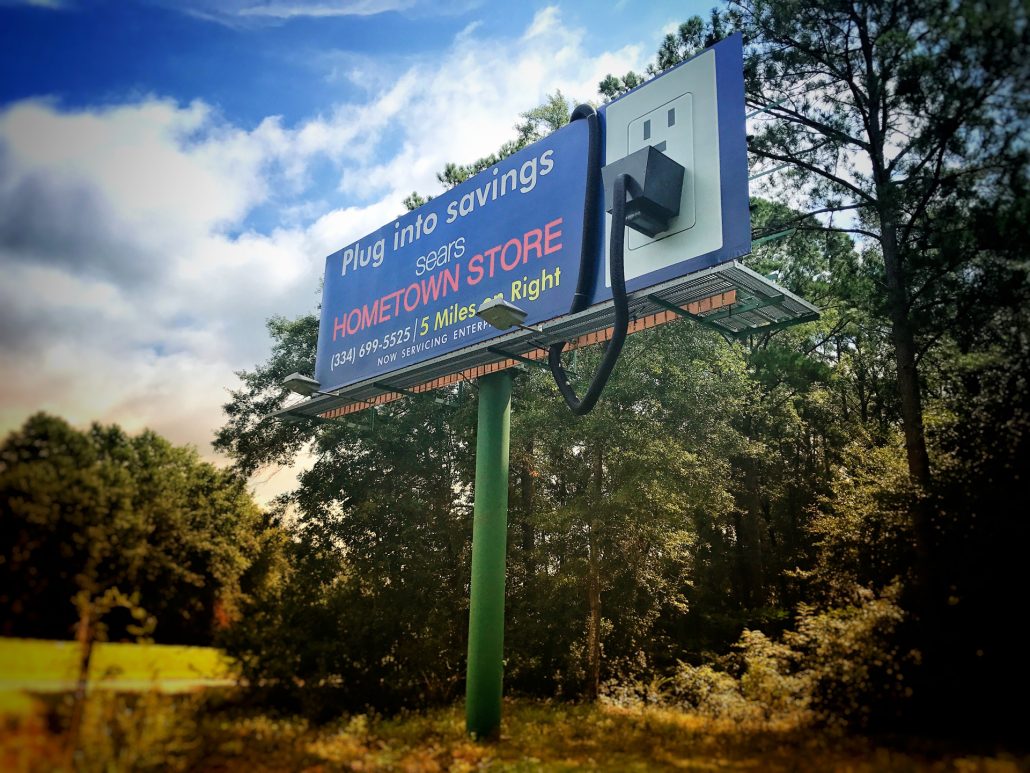 Sometimes, in the creative field you have an image that sticks in the team's collective mind for a long time before the perfect client comes along. For us, that image has been a gigantic 3D appliance plug hanging from a billboard. It's a great idea, but who would it work for?
That's where
Sears Hometown Store
located at 2701 W Main St Suite 1, Dothan, AL 36301 comes in. Owner Ashley Enfinger loved the 3D appliance plug idea when our in-house creative department first pitched it. He thought this imagery tied in great to promote home appliances which is one of their strongest sales categories carrying such brands as
KENMORE
,
SAMSUNG
,
GE
,
FRIGIDAIRE
,
KITCHEN AID
and more. Fortunately, they were open to letting our creative gears turn for them. Another thing that helps to sell an out-of-the-box idea like this is miniature mock-up.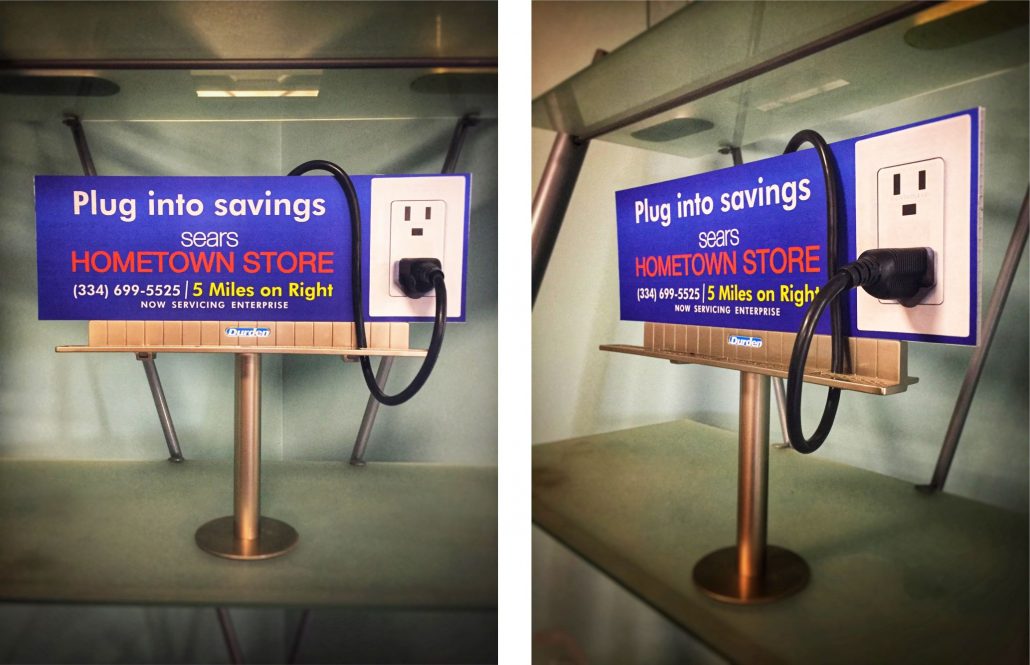 Once everyone was on board and the final design signed off on, the real nuts and bolts of the design begins. Our production team is one of the greatest facets of our creative process here at Durden Outdoor. Without their skills, even the best creative ideas would be dead in the water.
Team Durden constructed the 3D Electrical Plug & Cord with 10mil coroplast & light gauge angle. The cord was made from 12″ corrugated drain pipe and then fastened to the front of the billboard. Now this board stands to guide motorists, driving in on Hwy 84 West into Dothan, and reminding them of all the savings they can "Plug Into" with the help of their local Sears Hometown Store.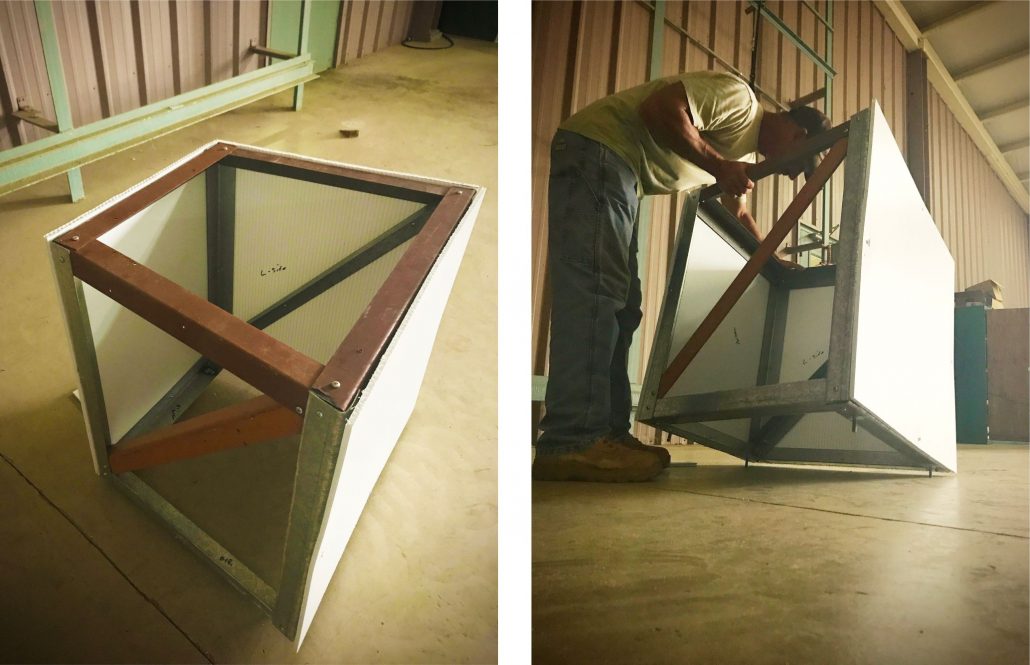 The board has been up for only a little over a month, we have already received a great deal of positive feedback" said Mr Enfinger. "We are loving the recognition for sure and I have had several customers call and tell me they loved the creativity of the billboard. Thanks for all your hard work to help our business get recognized more than ever."
https://www.durdenoutdoor.com/wp-content/uploads/2016/06/DUR-Footer-Logo.png
0
0
Martin Whaley
https://www.durdenoutdoor.com/wp-content/uploads/2016/06/DUR-Footer-Logo.png
Martin Whaley
2018-12-05 17:39:13
2018-12-05 17:39:13
Durden Builds First 3D Cord for Sears Hometown Store Billboard