Archive for month: March, 2019
https://www.durdenoutdoor.com/wp-content/uploads/2016/06/DUR-Footer-Logo.png
0
0
Amy Riddle
https://www.durdenoutdoor.com/wp-content/uploads/2016/06/DUR-Footer-Logo.png
Amy Riddle
2019-03-21 16:17:23
2019-03-21 18:44:54
Target Ft. Rucker - Largest Employer South of Montgomery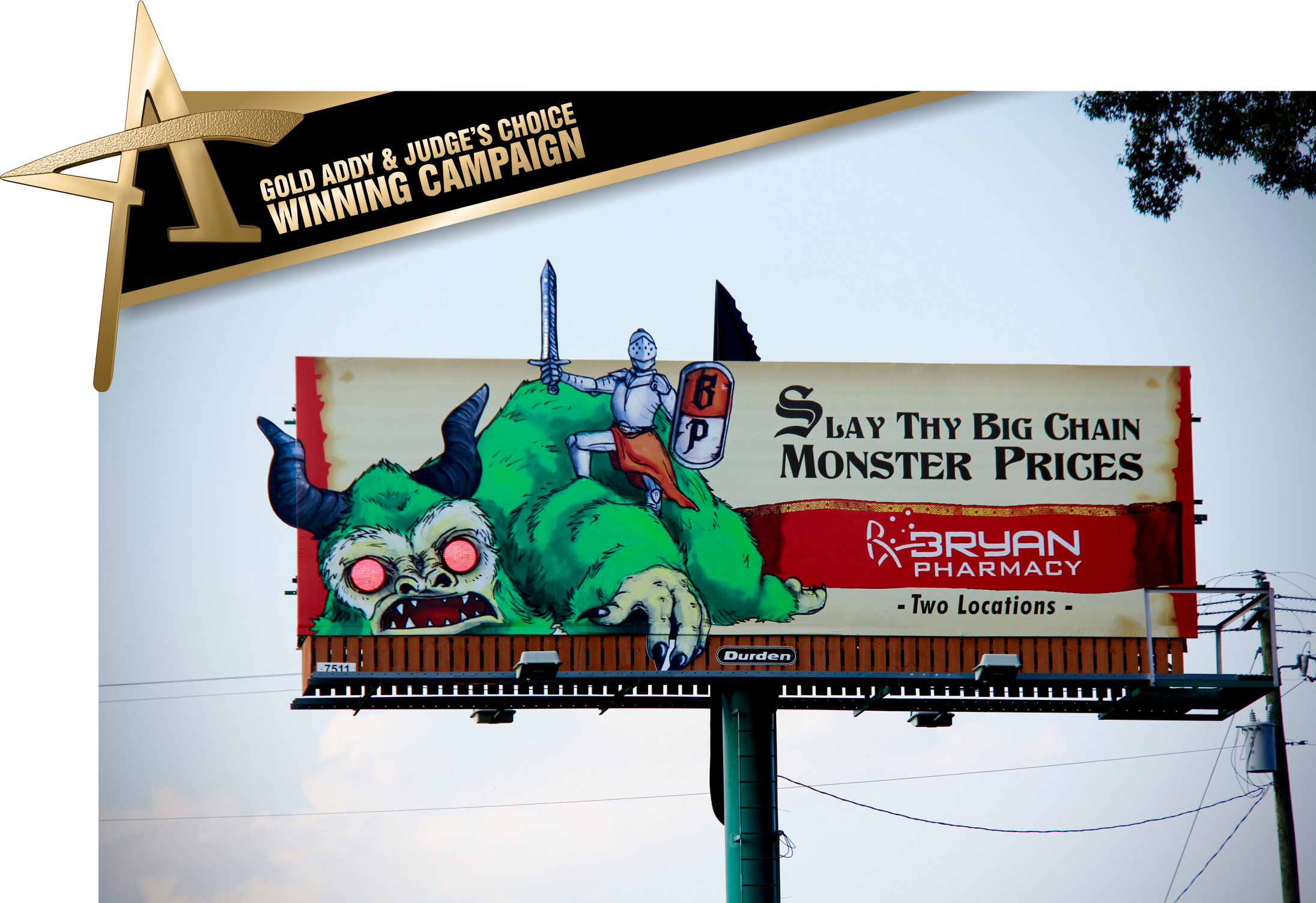 Sometimes to find a something new and fresh you have to look to the past. Bryan Pharmacy was ready for a campaign overhaul after their
Award-Winning
Ninja Campaign
. We knew they wanted something epic, and nothing quite compares to the legendary tales of knights fighting monsters and saving the everyday folk. From this spark of idea came, Sir Bryan the Defender of your Health.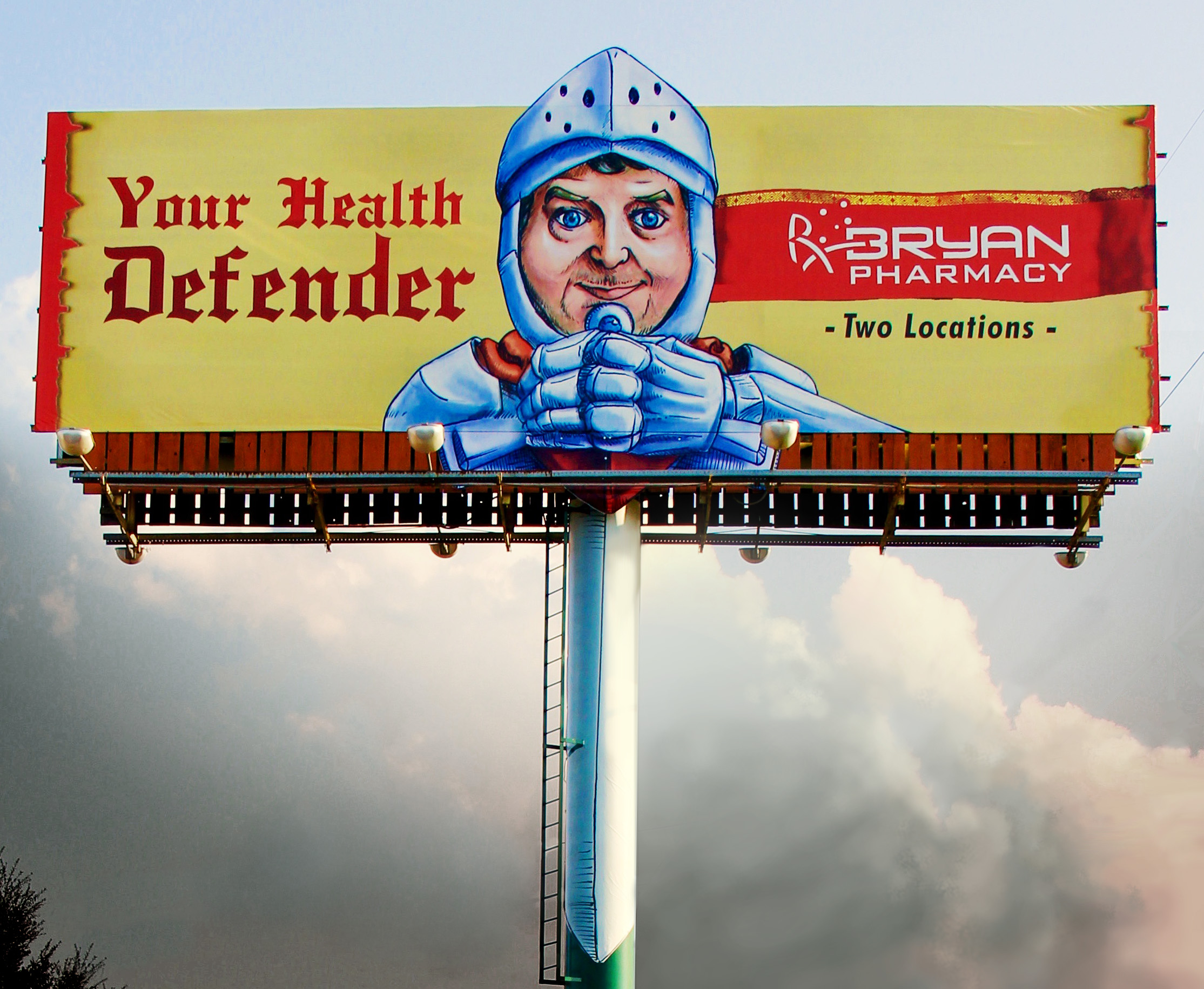 After the initial concept came together and our client gave their support, we were able to expand upon the idea. The knights of old defended the greatest treasures as well, none greater than the legendary Holy Grail, a symbol of purity and an icon of greatness. Bryan Pharmacy is not only a defender but a pinnacle of health care. Also, the imagery of a grail as a mortar and pestle goes hand-in-hand.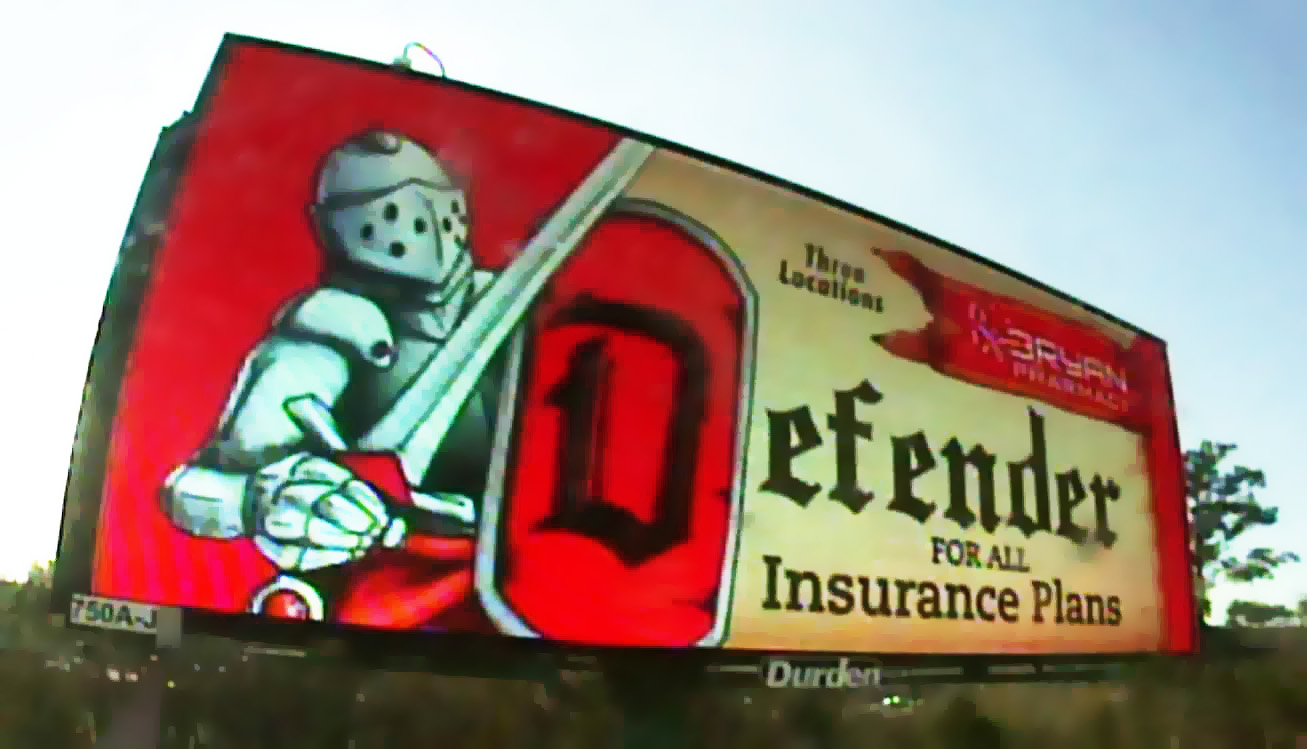 After we established the Holy Grail as a major symbol in the campaign we also circled back to the image of knight, valiantly fighting against disease, discomfort, and the high prices and wait times of big chains. We wanted the owner, Brett Bryan, to be introduced as Sir Bryan, with an illustrated portrait of him as the Health Defender. We also found we could include a sword that would stand below the billboard on the billboard's pole.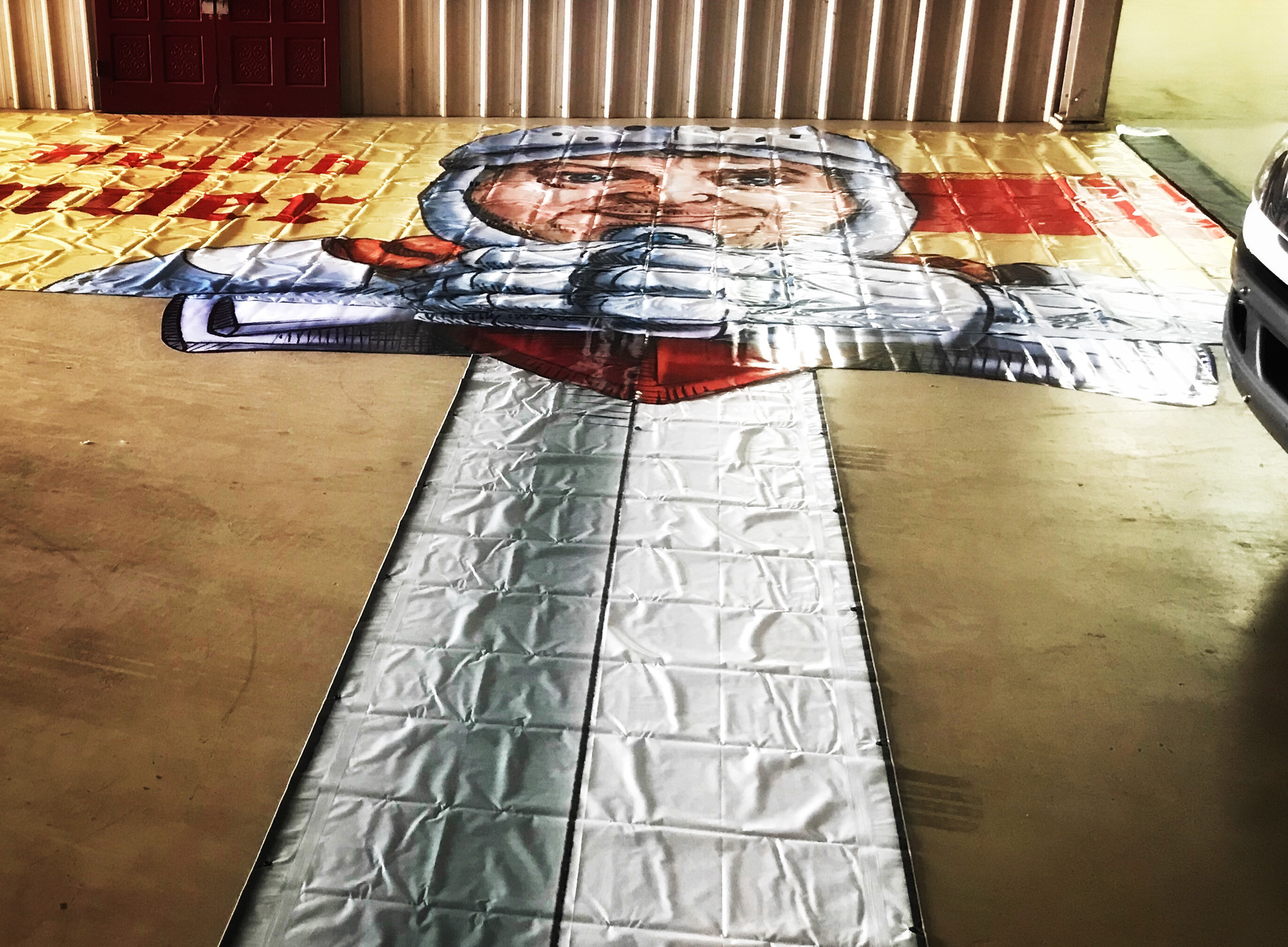 Another message that Bryan Pharmacy prides themselves in, is their competitive prices against the big chains. To fit the medieval fantasy theme, we placed the big chains as a monster to be slain by your local pharmacy defenders. Altogether, this project was a great exploration of how local businesses can become larger than life and stand strong against the onslaught of big chains and outside influence. Bryan Pharmacy has been in business since 2003, but they continue a tradition of fighting against sickness that has only grown over the centuries. Find out more about Bryan Pharmacy at their website
https://www.bryanpharmacy.com/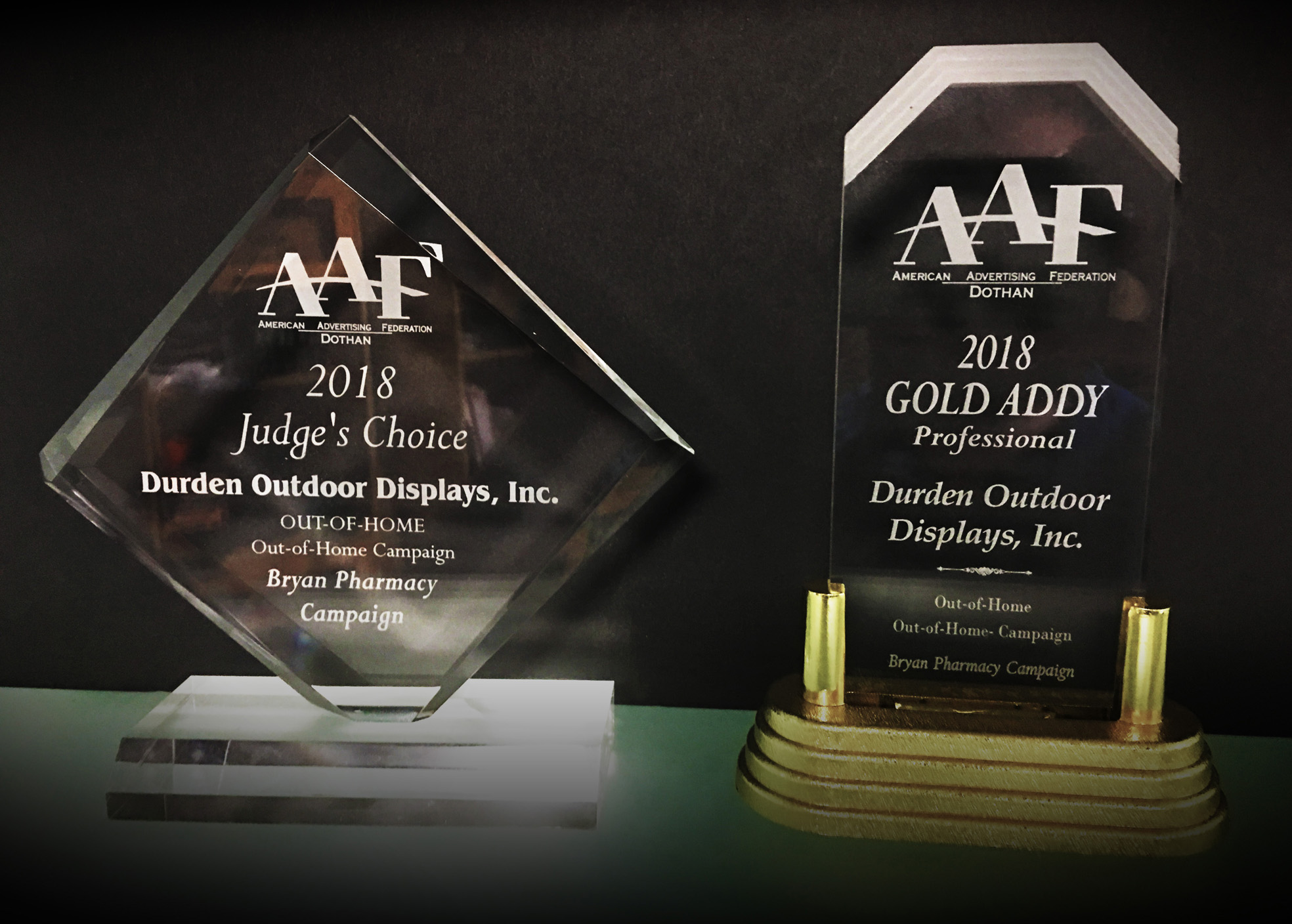 Not only has this campaign been a great success for Bryan Pharmacy, but it has continued the legacy of
ADDY
wins for Durden Outdoor. This campaign was a GOLD ADDY winner as well as the 2018 JUDGE'S CHOICE winner.
https://www.durdenoutdoor.com/wp-content/uploads/2016/06/DUR-Footer-Logo.png
0
0
dur_admin
https://www.durdenoutdoor.com/wp-content/uploads/2016/06/DUR-Footer-Logo.png
dur_admin
2019-03-04 18:30:15
2019-03-04 18:30:15
Hear Ye! Hear Ye! Sir Bryan's Pharmacy Is Your Health Defender In Enterprise!