Durden hosts American Advertising Federation | Dothan 'ADDY' Awards Gala
March 18, 2013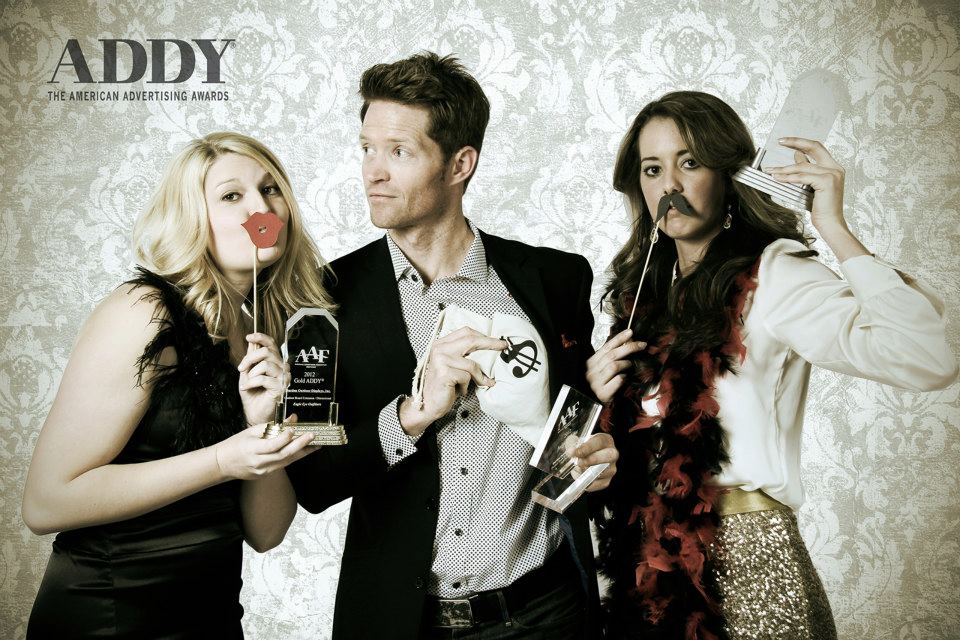 Did you hear about the ADDY's? Besides the recent buzzed about YouTube video of the show's audience performance breaking out into the "Harlem Shake", this year was a huge success! The ceremony was hosted at the Durden Outdoor Sign Museum on February 21st with Durden's own Amy Kirkland, serving as this year's ADDY Chair. The hottest creative of the Wiregrass was announced at the Gala. Everyone who attended had a great time enjoying the entertainment, photo booth sessions, delightful dinner and drinks.
The American Advertising Federation, the nation's oldest national advertising trade association, is headquartered in Washington, D.C., and acts as the "Unifying Voice for Advertising." The mission of the AAF is to protect and promote the well-being of advertising. They achieve this through an exclusive, nationally coordinated grassroots network of advertisers, agencies, media companies, local advertising clubs and college chapters.
Every year the creative is bigger and better with fierce competition. The ADDY's is a way to showcase the talent of businesses, freelancers, and college students. Distinguished panels of creative executives were honored to judge this year's competition. Among the judges were:
Wally Hitchock, Associate Creative Director – Red Square Agency (Mobile, AL)
Brant Kelsey, Chief Brand Strategist & Founder – Kelsey Advertising & Design (LaGrange, GA)
Vicki Mills, Regional Director of Marketing – Goodwill Industries of Middle Georgia and the CSRA (Macron, GA)
Durden was honored to be presented for many awards throughout the evening. Our creative team was awarded:
Judges Choice – Outdoor Board Super-Sized, Eagle Eye Outfitters
Gold ADDY – Outdoor Board Dimensional, Eagle Eye Outfitters
Silver ADDY – Outdoor Board Extension/Dimensional, Area 51 Tactical
Our team is honored to have hosted and been a part of this year's ADDY Awards. If you are an artist, student, or business and would like to submit your work for next year's event contact Amy Kirkland, 792-5056. AAF-Dothan holds a luncheon the first Wednesday of every month at the Wiregrass Rehabilitation Center at noon. March's luncheon will feature guest speaker, David Allred, Partner at LWT Connect in Montgomery, AL. You may reserve a seat at the March luncheon and learn more about the AAF-Dothan Chapter at http://www.aafdothan.com
Durden has been in the business of making people FAMOUS with our award winning creative since 1968. If you would like to know how we can make you FAMOUS contact us today (334)-792-5056!