Durden Outdoor Expands Digital & Static Billboards to Marianna, Florida
February 1, 2018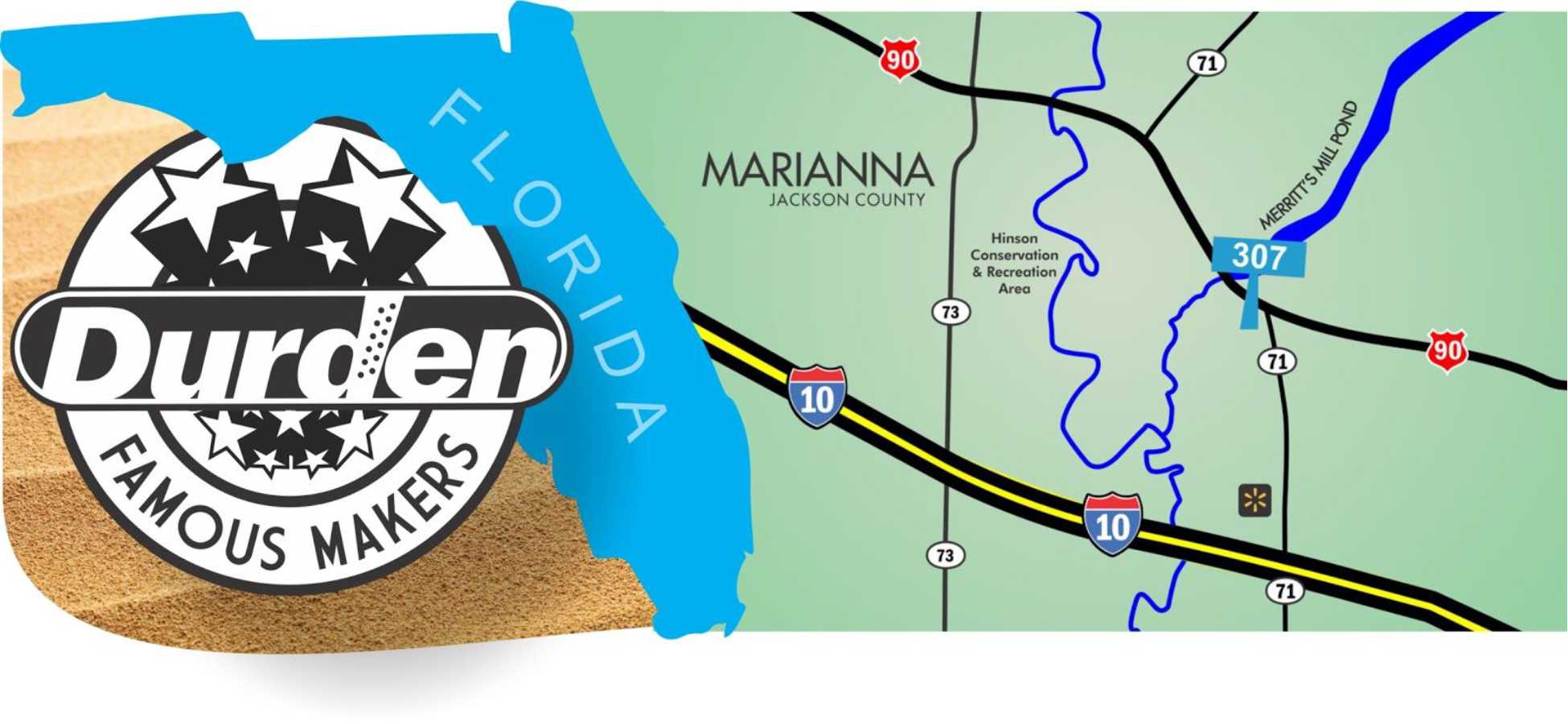 The FAMOUS MAKERS are excited to announce the addition of Jackson County, Florida into our coverage area. In November, Durden Outdoor Displays, Inc. acquired a billboard company in this market. Since this acquisition, we have built more inventory into this growing market which includes Jackson County and Marianna, Florida's first Digital Billboard. All of our inventory stretches along Hwy 90 and Hwy 71, targeting local traffic. Highway 90 has a 60% higher traffic count than I-10 or Hwy 231 in Jackson County.
"We are excited about the growth of our static billboard inventory & Durden Digital Network into the great state of Florida" says Vice President, Bill Durden. "Jackson County has a population of almost 50,000 and is a large economic draw to the Wiregrass." The NEW Digital Billboard towers over the highest traveled intersection in Jackson County (Hwy 90 at Hwy 71) and boasts a weekly traffic count of over 234,500+ cars. This Digital Billboard marks #30 for the Durden Digital Billboard Network, which reaches over 1.2 million cars per day and spans across 6 Wiregrass cities including Dothan, AL; Enterprise, AL; Ozark, AL; Troy, AL; Eufaula, AL and now Marianna, FL. Our newest inventory can be found near several popular businesses in Jackson County, Florida to include Wal-Mart, Lowes, Tyndall Federal Credit Union, Verizon, Chipola Urgent Care, Aaron's Rentals, Beef O' Brady's, Sonny's BBQ and many other Marianna restaurants.
Durden Outdoor Displays, Inc. was founded by W. Earl Durden in 1968 in Dothan, AL. It remains one of the largest privately owned billboard companies in the country which now spans 10 counties in Southeast Alabama, Georgia and Florida. If you would like to be made FAMOUS in Jackson County, Florida call one of our FAMOUS MAKERS today at 334-792-5056 or email us at sales@durdenoutdoor.com.