Ever Seen a Pink Bug at a Restaurant? We Hope So!
April 30, 2019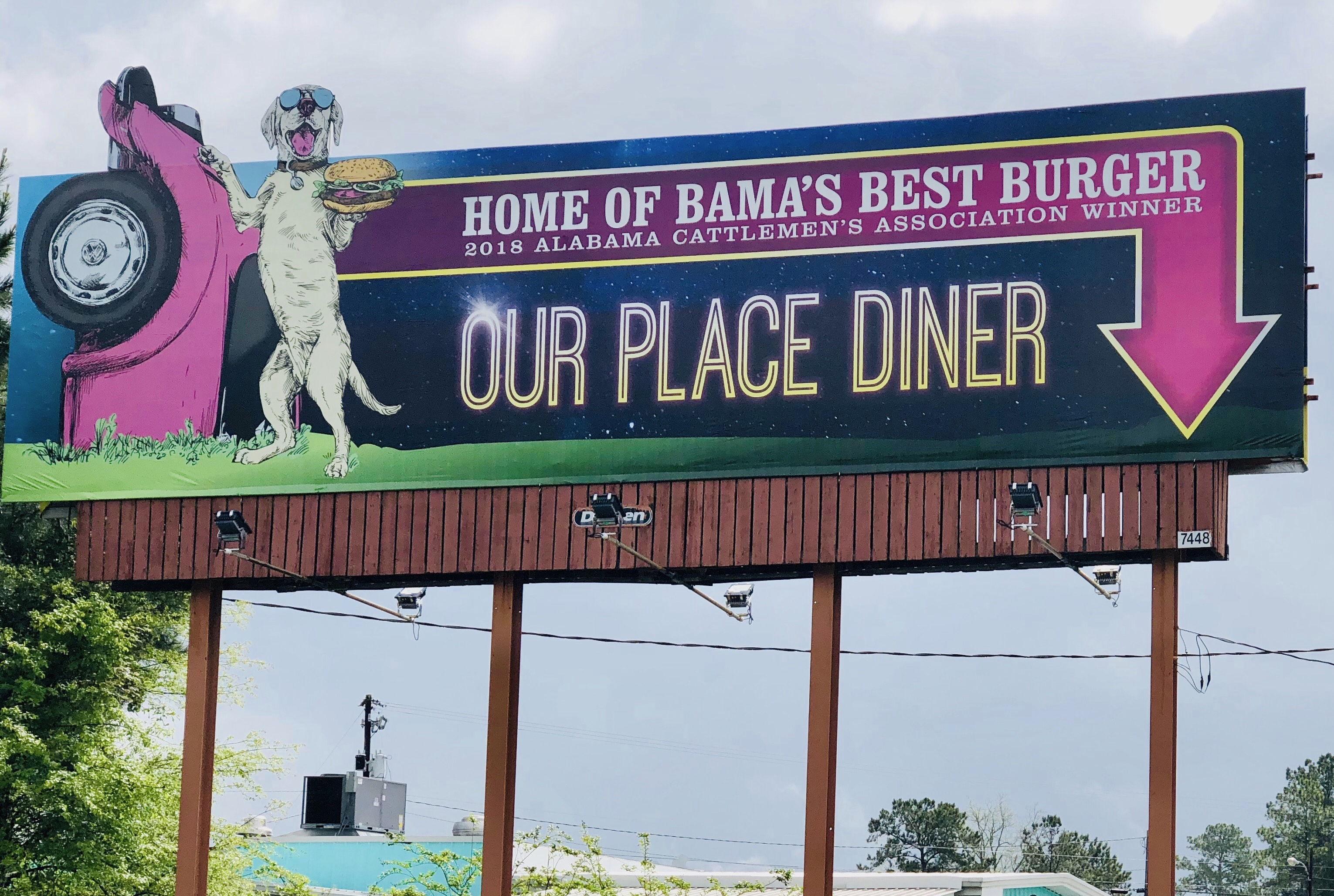 In most cases, a bug and a restaurant do not go together. In fact, while dining out, the last thing that you would want to see is a bug….except when you are at Our Place Diner! Over the years, Our Place Diner has become a Dale County landmark. Located on Hwy 231 in Ozark, AL, the restaurant boasts an actual Volkswagen Beetle (Bug) sticking out of the ground. With oversized portions, a large menu variety and a shrimp po' boy that won't wait, you'll find Our Place Diner overflowing with southern charm. Their friendly staff is always ready and willing to wait on you.
Our Place Diner selected a bulletin just north of their restaurant to encourage people to stop by and to promote their burger that was voted "Bama's Best Burger 2018"  by the Alabama Cattleman's Association. They have had such great response from the billboard that they are looking to add an additional billboard just south of the restaurant in the near future.
If you would like to become FAMOUS in the Wiregrass and would like more information, contact us today at sales@durdenoutdoor.com or 334-792-5056.