BRYAN PHARMACY Award Winning Motorized Boll Weevil Billboard
March 12, 2020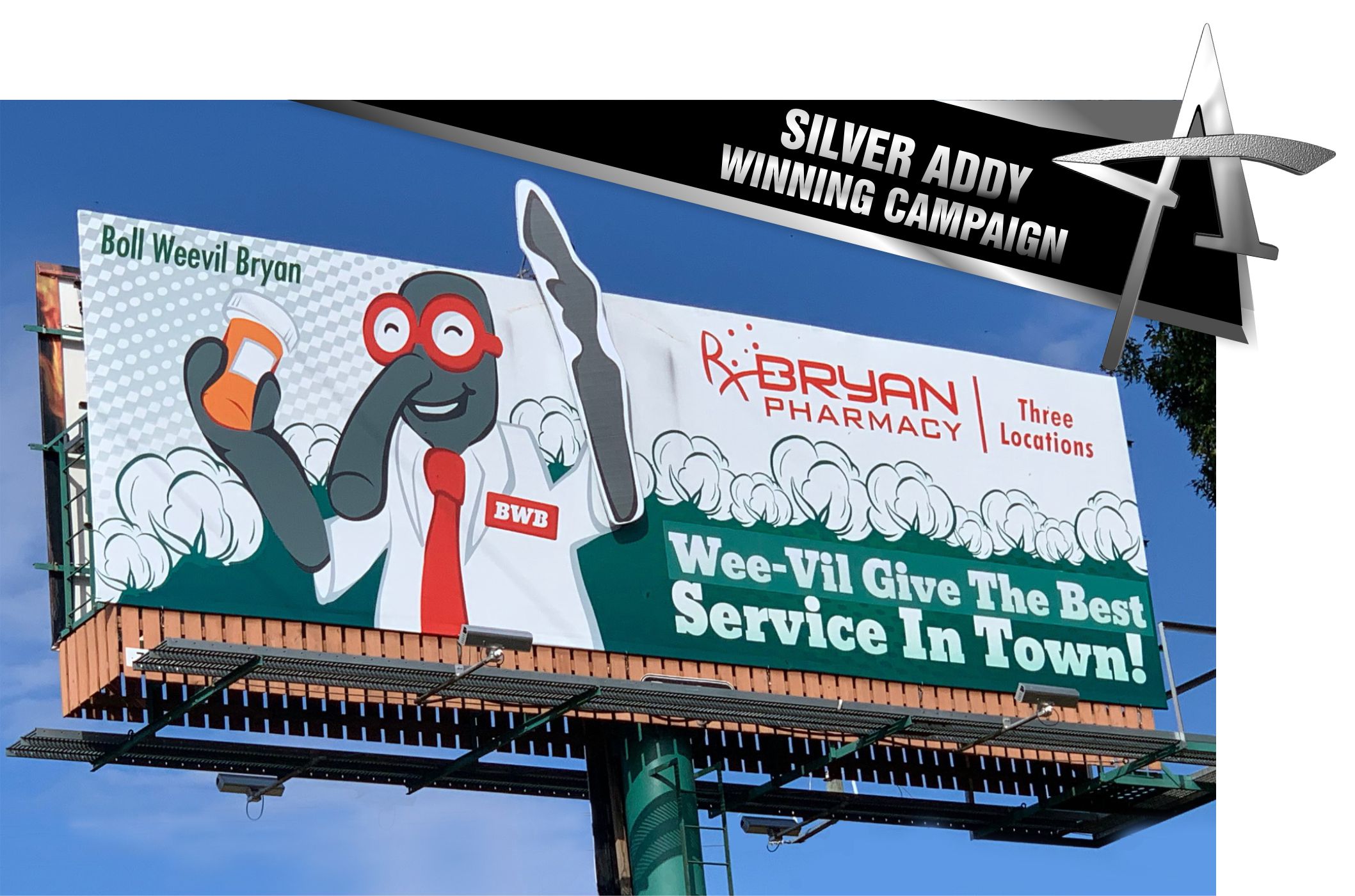 Have you ever seen a friendlier (and bigger) boll weevil? We highly doubt it. The FAMOUS Makers recently won big at Dothan's American Advertising Awards. The FAMOUS Makers brought home a silver ADDY AWARD for Bryan Pharmacy's mechanized waving boll weevil billboard, adding another award to the shelf.
It takes a talented team of designers and production engineers to pull off challenging ideas such as this. Bryan Pharmacy is not only a fantastic client who allows us to think outside of the box and push boundaries but they also offer the best pharmacy experience in town. If you are driving north around the circle in Enterprise, be sure to smile and wave back at our big, friendly Boll Weevil Bryan!
Interested in how we did it? Check out the video and pics below to see our award-winning work: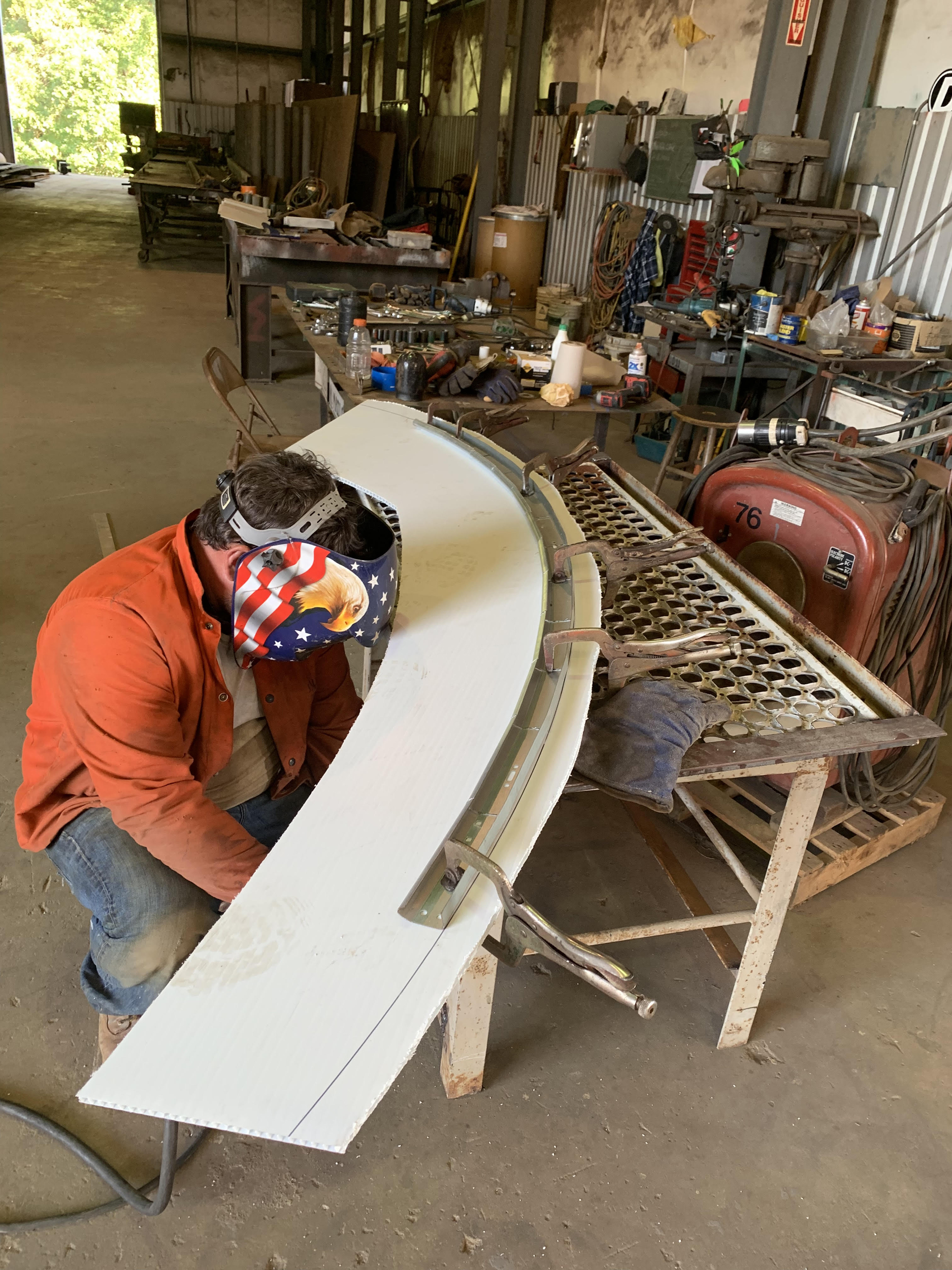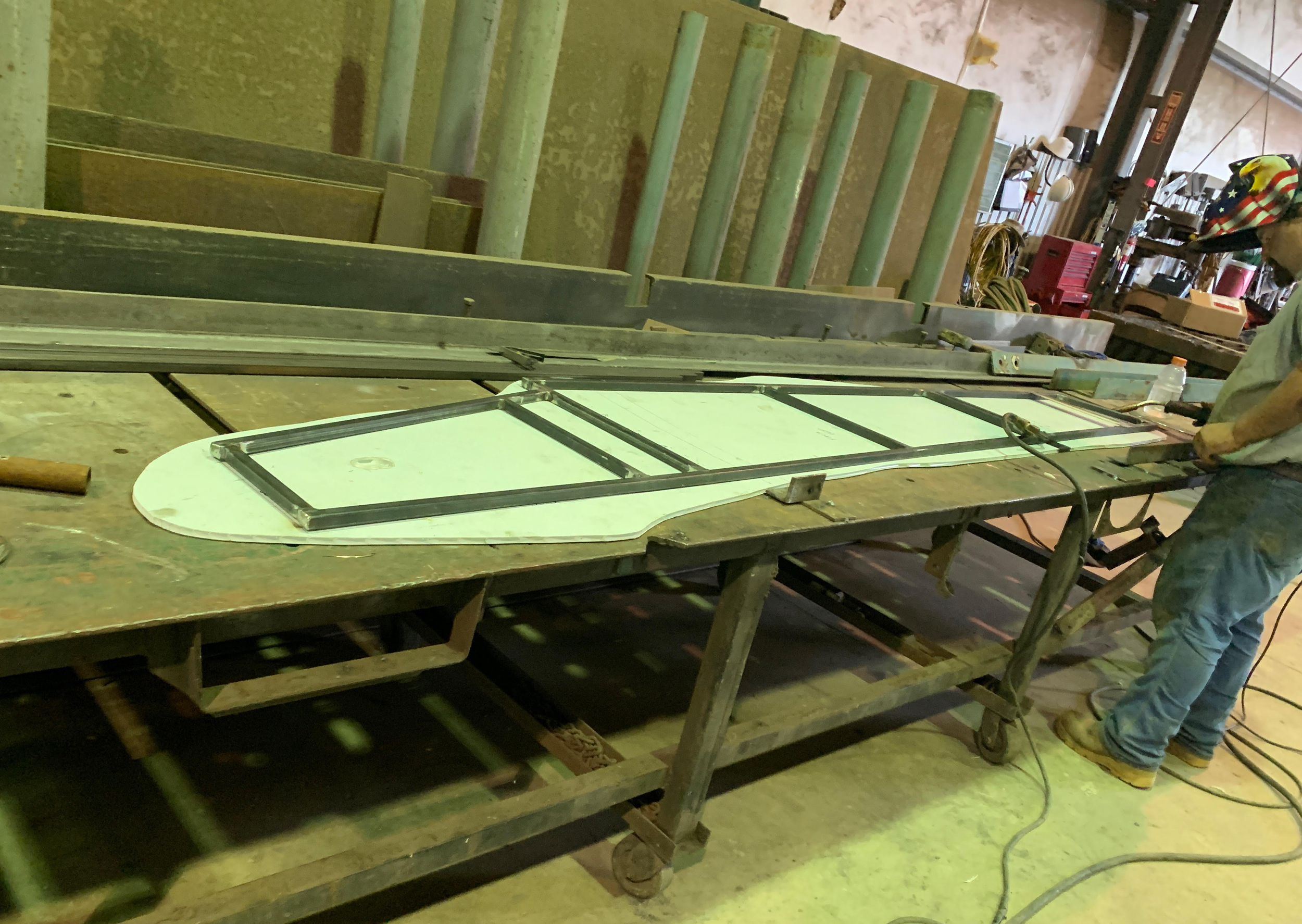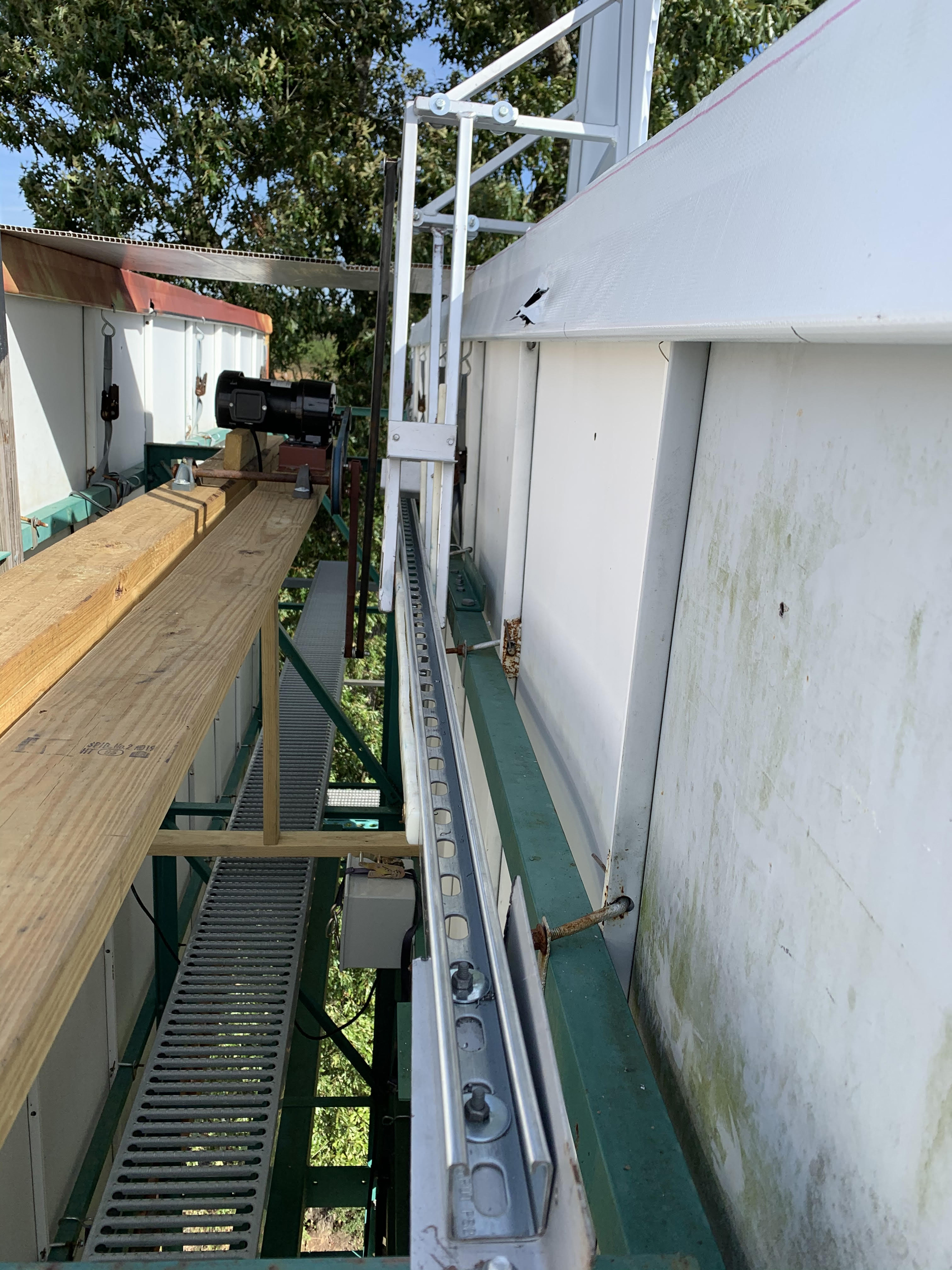 If you would like to be FAMOUS and work with our award-winning creative team, contact us today at 334-792-5056 or sales@durdenoutdoor.com.