Out-of-Home Advertising During COVID-19
May 10, 2021
In early 2020, at the start of the COVID-19 pandemic, there was a drop in Out-of-Home visibility due to the Safer at Home order and social distancing. Now that we are well over a year into the pandemic, people are getting back on the roads and back to a new "normal" lifestyle. Because of this, billboards were, and still are, an important aspect of your marketing campaign. With more people resuming travel, Durden Outdoor has also seen an increase in COVID-19 messaging, encouraging people to get vaccinated and save lives.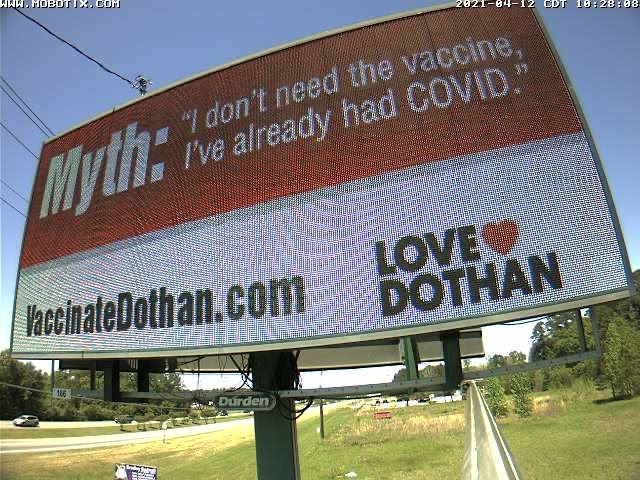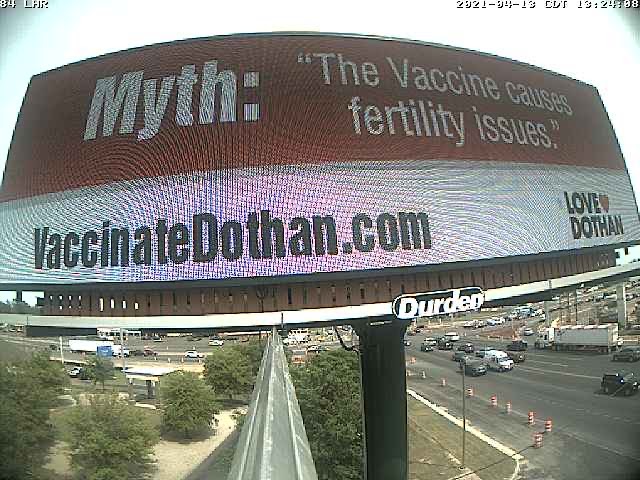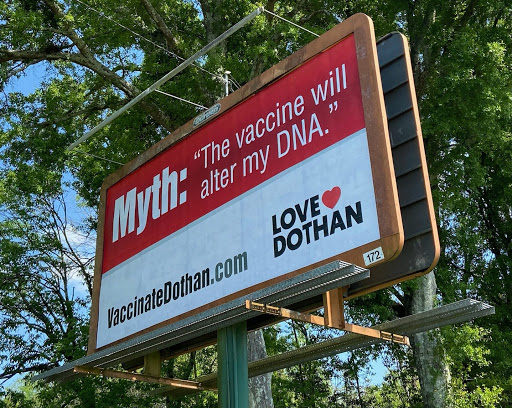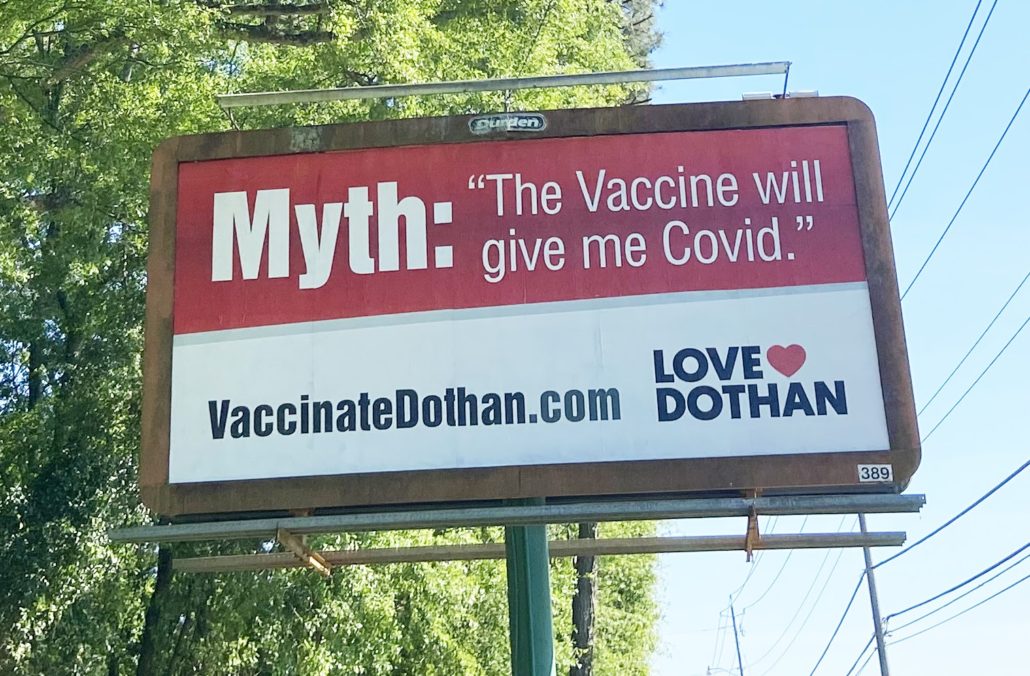 There are several rumors circulating such as "The vaccine causes fertility issues" and "I don't need the vaccine, I've already had COVID." In order to squash these myths and educate the public, city and state officials are running billboard campaigns that push customers to websites where up-to-date information can be found. The hope is by educating the public, more and more people will get vaccinated, save lives and we can return to normal sooner rather than later. Currently, anyone in the state of Alabama that is 16 or older is eligible to receive the vaccine. The City of Dothan's "Love Dothan" campaign ran a series of "Myth" ads utilizing the Durden Digital Network. The campaign features various myths about the COVID-19 vaccine with a website address to get more information about FAQ's and registering for the vaccine. The Alabama Department of Public Health also ran a digital Out-of-Home campaign, each featuring a simple but encouraging message about getting vaccinated along with a website to find out more information.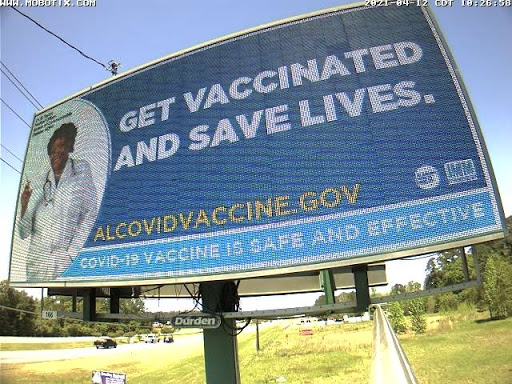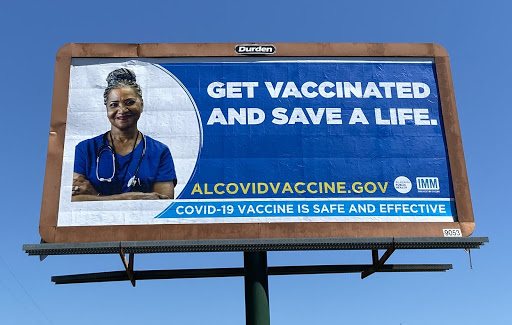 In a time when most people are getting back to being out and about, and therefore are regularly exposed to Out-of-Home advertising, billboards are a critical part of COVID-19 messaging. Social media is so flooded with information about the virus that it's hard to determine what's fact and what's not. For more information on getting the COVID-19 vaccine in the state of Alabama, click HERE. Do you have an important message to share? Are you looking to increase your brand's awareness throughout the Wiregrass area? Durden Outdoor Displays, Inc. has been making clients FAMOUS for over 53 years. Check out our services and products by clicking HERE. Contact a FAMOUS Maker today to see how we can increase your bottom line at 334.792.5056.