Made You Look! Using Humor in OOH
October 5, 2021
Certain human emotions are universal. Humor is an essential tool that, when used correctly, can take your product, service, or brand further than using a cut and dry approach. A study from the Journal of Marketing found that when looking at the effects of humor in advertising, "humor is more likely to enhance recall, evaluation, and purchase intention when the humorous message coincides with ad objectives is well-integrated with those objectives and is viewed as appropriate for the product category."[/vc_column_text][/vc_column][/vc_row]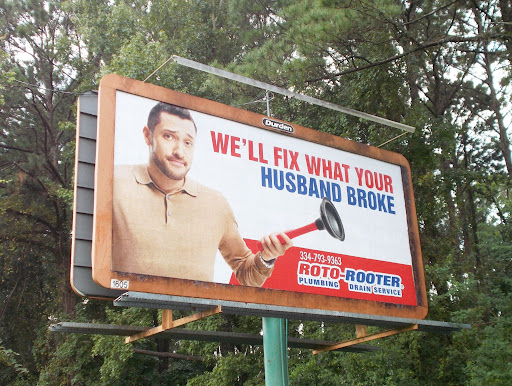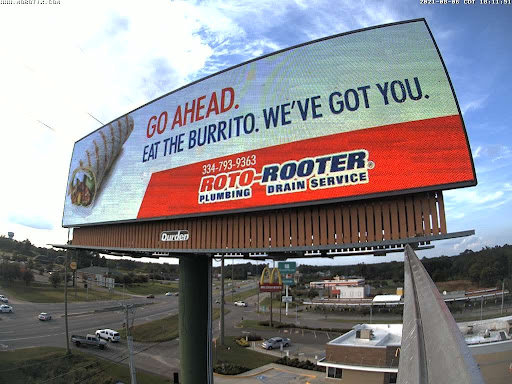 Out-of-Home (OOH) is a proven channel for effective long-term brand building and fame, which makes it perfect for out-of-the-box ideas.
Durden Outdoor had the pleasure of working with Roto-Rooter on their current billboard campaign that used humor to help grab the attention of those driving around the Wiregrass. They utilized a mix of
digital billboards
and
rotary posters
to saturate the market and remind the public that they can fix your plumbing needs, even if your husband broke it. Through humor, this campaign allows the audience to really connect with the brand as most of the scenarios are pretty relatable.
There is no better time than now to promote your business. Durden Outdoor Displays, Inc. is eager to help make your next outdoor campaign laughable (in a good way). Check out all of our inventory by clicking HERE or contact a FAMOUS Maker today to learn more about our products and services.