Utilizing Out-of-Home to Promote Events
November 30, 2021
Whether it's a grand opening, a gala, or an auction, events are a great way to bring your business in front of others. They can help you reach potential customers, gain new business or help celebrate an achievement. However, how do you guarantee people will know about your event? How do you reach a large target audience and make your event worth all the planning and organizing?
Out-of-Home (OOH) is a highly effective way to do just that. Billboards help draw attention and gain your audience's interest in coming to your event with visually appealing designs. Check out these four ways using OOH can help make your next event the best one yet.
Plan Early
It's essential to plan your event's advertising campaign in advance. This gives you ample time to lock in your billboard locations, strategically think through creative and approve your design layout. Starting early with your artwork also ensures that if utilizing traditional posters, your production will arrive in plenty of time to meet your post date.
Choose the Right Locations
Most event attendees live within a few-mile radius of events that they attend. Keeping this in mind as you select the locations where you will promote your event is critical. Durden Outdoor offers an array of options within the Wiregrass that will guarantee your event is seen by locals including Rotary Posters and the Durden Digital Network.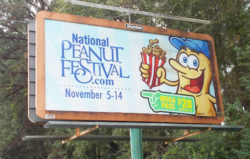 Choose Multiple Boards
Increasing the number of billboards you advertise on increases the chance of people learning about and attending your event. In fact, by using multiple billboards, you are more likely to increase your return on investment proportional to your ad spend. Incorporating a mix of Rotary Posters and the Durden Digital Network into your marketing campaign will saturate the market and give you great exposure to ensure that you reach your audience.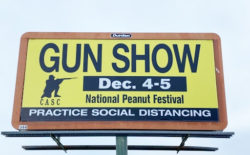 Have a Call to Action!
Lastly, you need to make sure your billboard has a call to action. It is crucial to create a copy that engages your audience enough to confirm their attendance or learn more about the event. Something else to consider is having practical information that makes this objective achievable, including the date and location of the event.
By knowing how to utilize OOH in the best way, you can market your event to reach your target audience and gain valuable attendees. Once your event is a success, you are sure to bring in more business and loyal customers. To get started, contact us today to customize a plan to fit your event. Call today, become FAMOUS tomorrow!