THE DURDEN DIGITAL NETWORK is the largest digital billboard network in Southeast Alabama. We offer our clients access to 28+ digital billboard locations reaching over ONE MILLION+ cars daily in Dothan, Ozark, Troy, Enterprise & Eufaula, Alabama.
Dothan, AL Network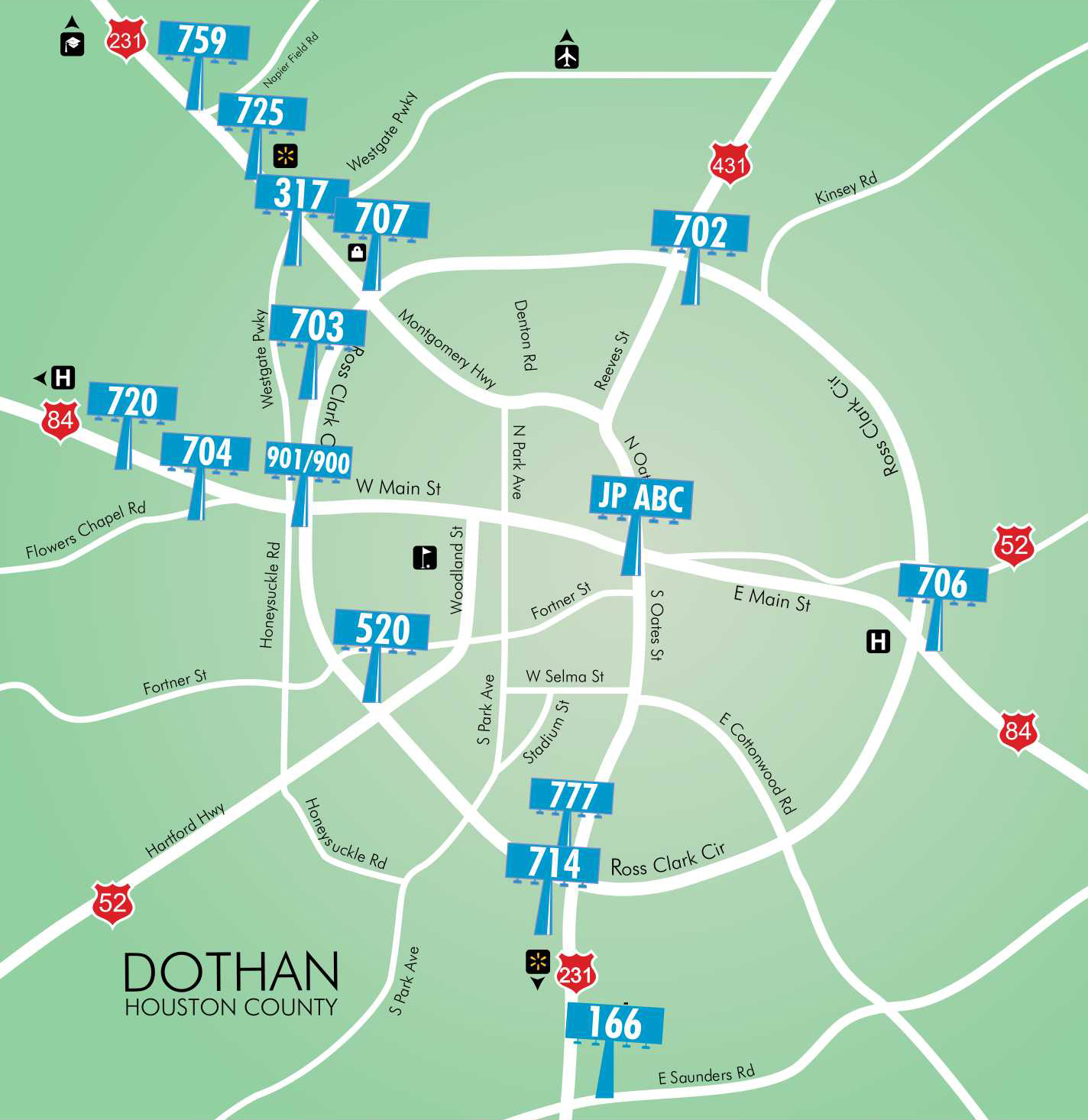 Enterprise, AL Network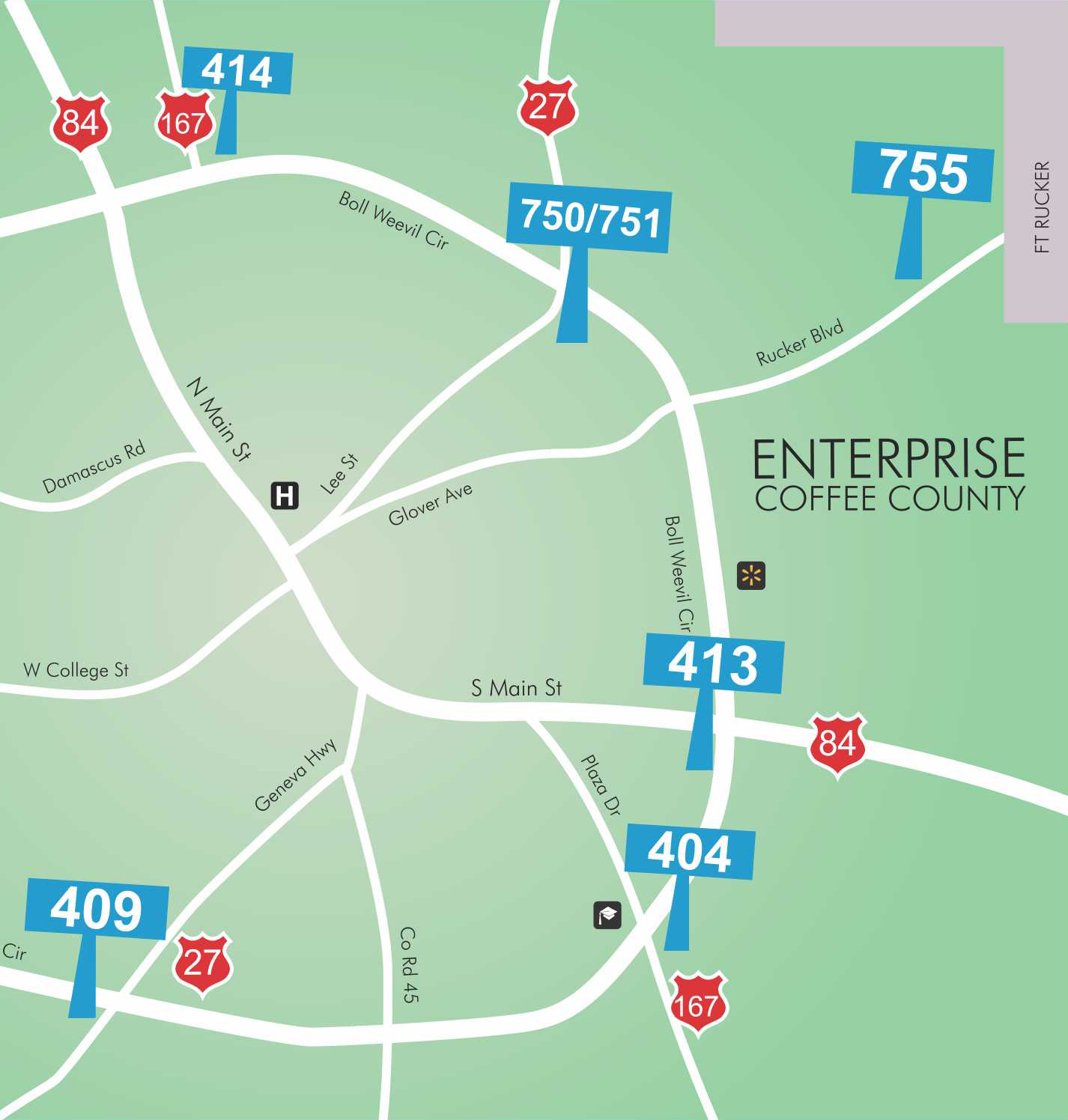 DIGITAL SHOWING OPTIONS
Durden Digital Network clients can choose the following flight options to best fit their campaign.

Stationery Showing
Clients' ad(s) stay on (1) specific location of their choice for their flight.

Rotary Showing
Clients' ad(s) rotate to a different location in the network every 4 weeks.

Super Blitz Showing
Clients can choose for their ads to display on as many as 20+ displays in our network for instant market saturation. Normally used for events or special promotions.