Make A Statement With Billboards
May 20, 2021
Uniquely designed billboards are often the most memorable ads. Whether it's a clever or unexpected out-of-the-box design, billboards executed well are eye-catching and draw consumers in to learn more about your business.
We pride ourselves on our award-winning creative department. We love working with customers who allow us to create outside of the parameters of a standard sign and really bring the idea to fruition. With the help of our production department, we have designed and implemented some pretty impressive billboards that have increased our customers' bottom line. Check out some of the unique billboards that can offer great inspiration for your future Out-of-Home advertisement.
Dothan Chrysler Dodge Jeep Ram Fiat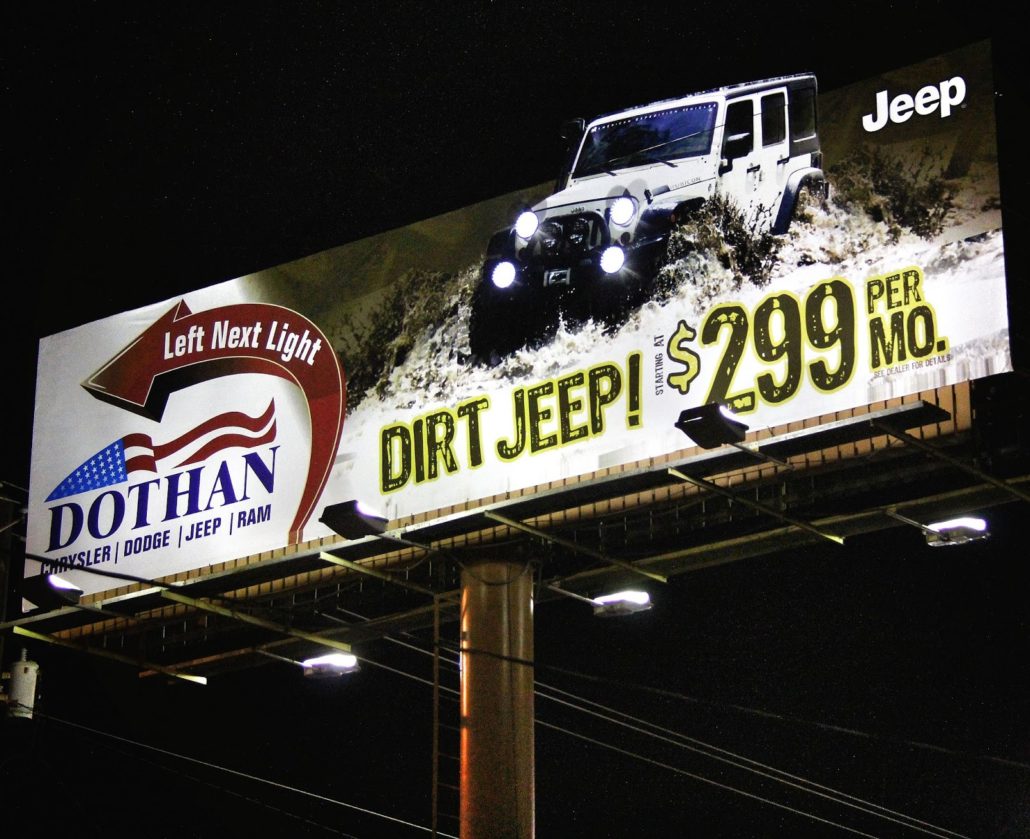 The Jeep extension and real time headlights create exciting imagery that is sure to catch the eyes of drivers who are looking for adventure. With a large and noticeable directional arrow, potential customers can easily make their way to the dealership to take advantage of Dothan Chrysler Dodge Jeep Ram Fiat's great prices. This 14' x 48' bulletin is a perfect example of adding some small but key features that really bring the sign to life.
Eagle Eye Outfitters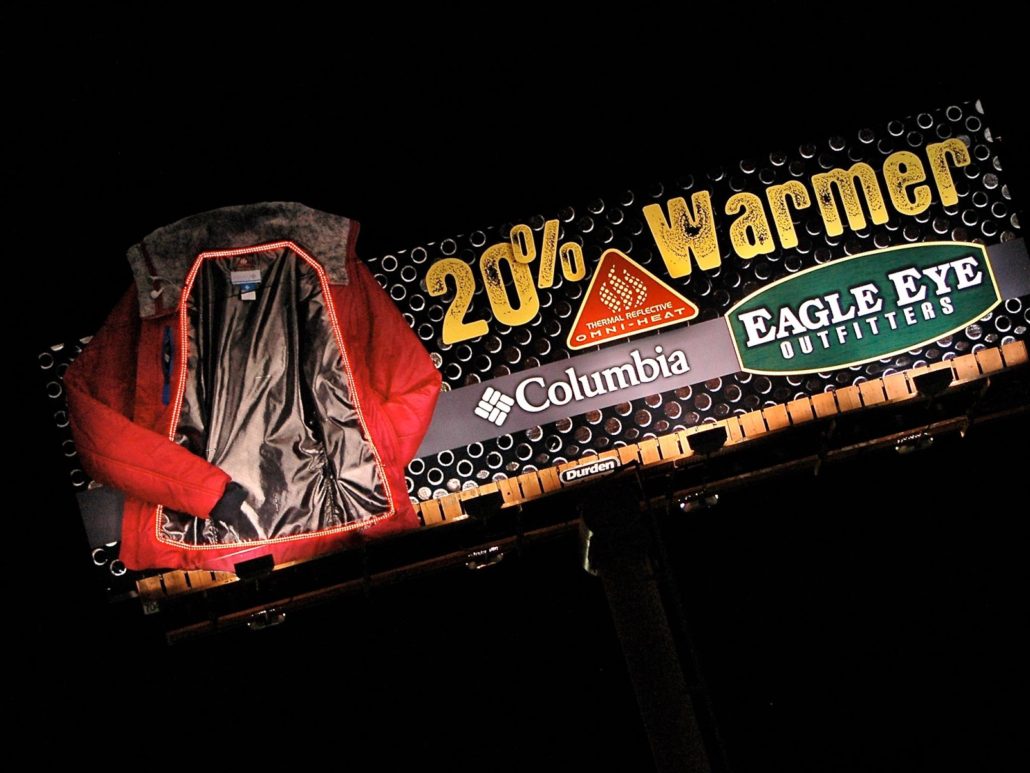 This 10' x 42' bulletin features an Omni-heat reflective Columbia jacket. Lined with red LED's, the lining of the jacket lit up at night, bringing brand awareness to Eagle Eye Outfitters. It helped draw the attention of all those looking to buy something to keep them a bit warmer during the cooler season. Big, bold text and bright colors really took this design to the next level.
Hardee's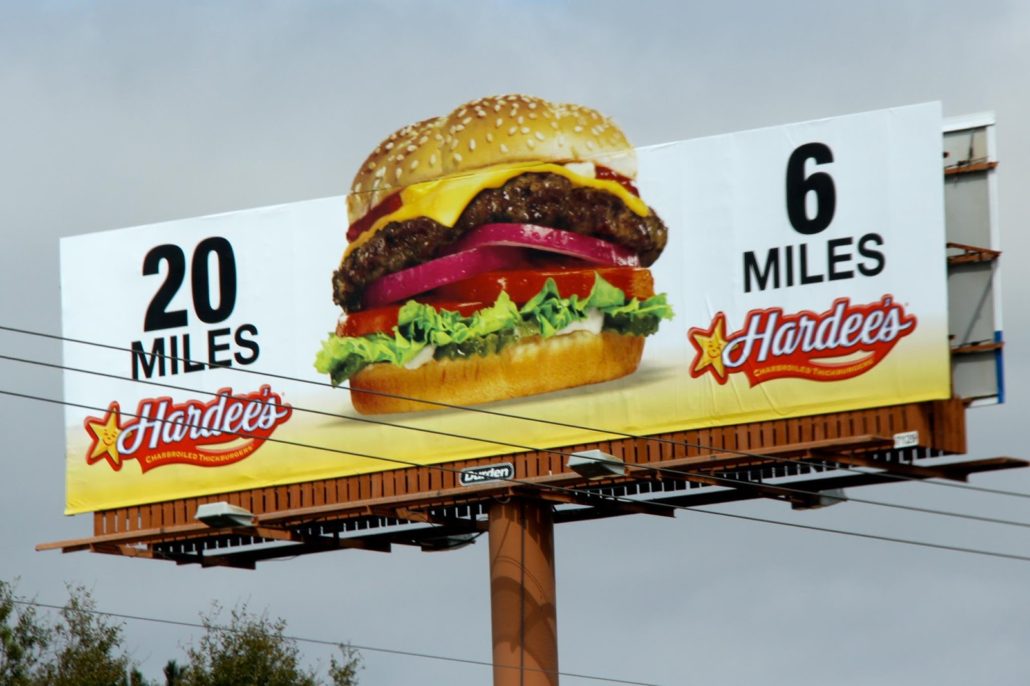 Sometimes, the food speaks for itself. That was the idea behind this 10' x 42' bulletin for Hardee's. It boasts an oversized extension to make the shape of the burger seriously pop. Since this appetizing design will make passing drivers hungry, it also features large, simple text to inform the viewer of the closest Hardee's locations.
Smoothie King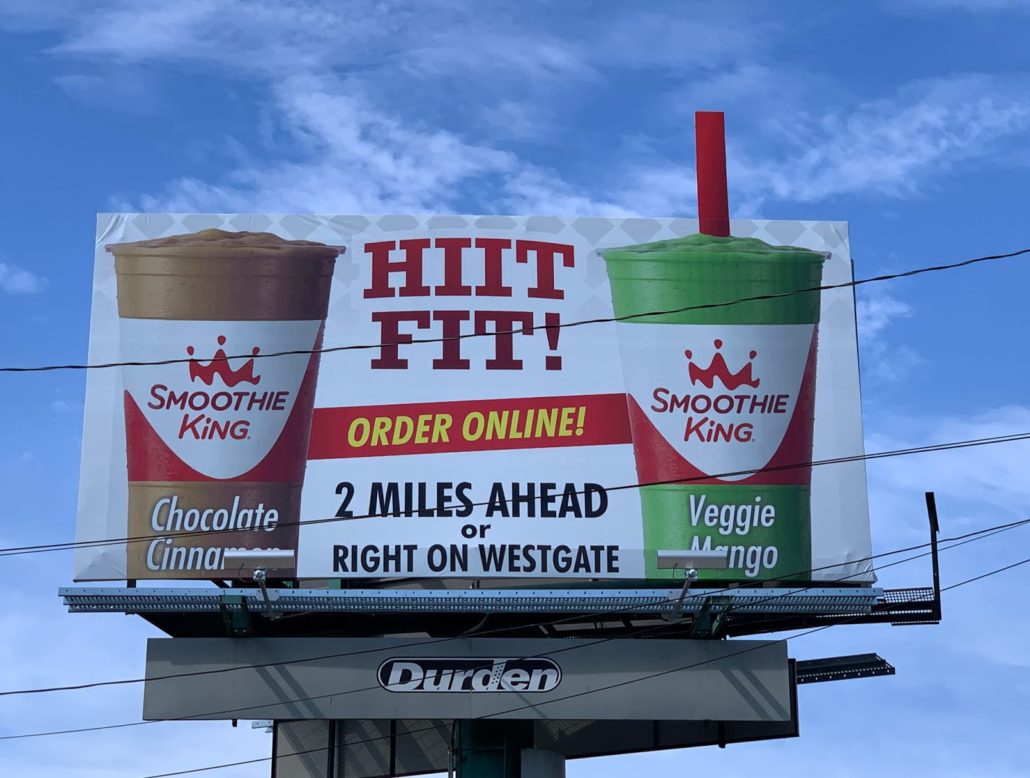 This Smoothie King billboard is a rotary poster that is wrapped with vinyl. It utilizes an extension to create a straw for the smoothie cup. This was a simple addition to the design that made the item look and feel even more life-like.
Bryan Pharmacy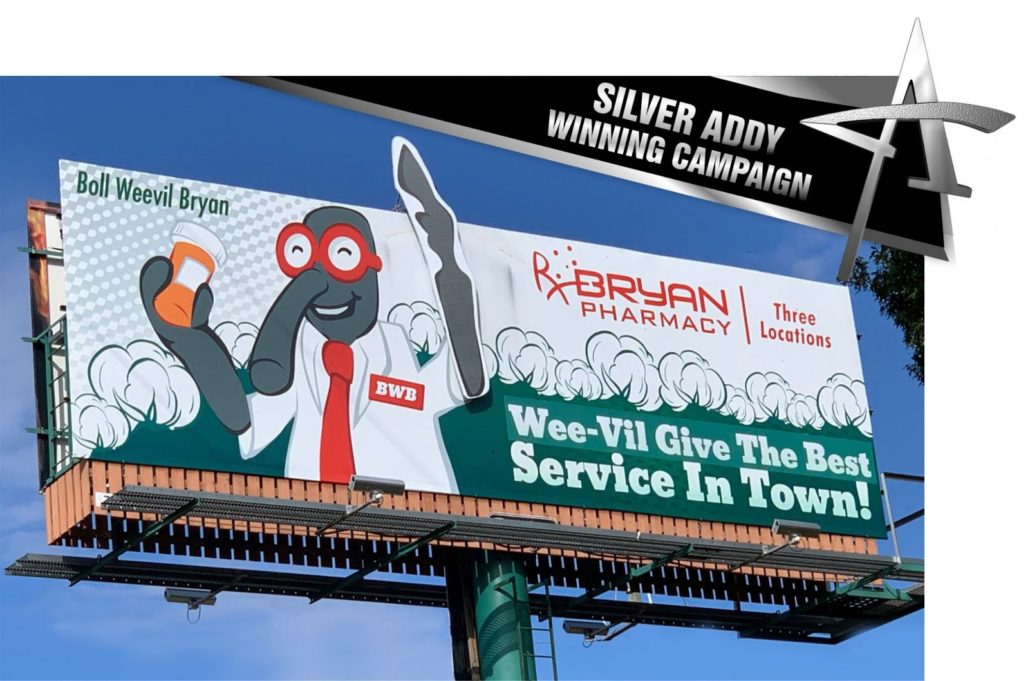 This 10' x 36' bulletin for Bryan Pharmacy features "Boll Weevil Bryan," which is a clever decision for a company that is advertising in Enterprise, AL, where the boll weevil is the unofficial symbol of the city. This billboard features a waving arm, which is a unique, eye-catching design element to incorporate. This campaign won a Silver American Advertising Award!
Mr. Mattress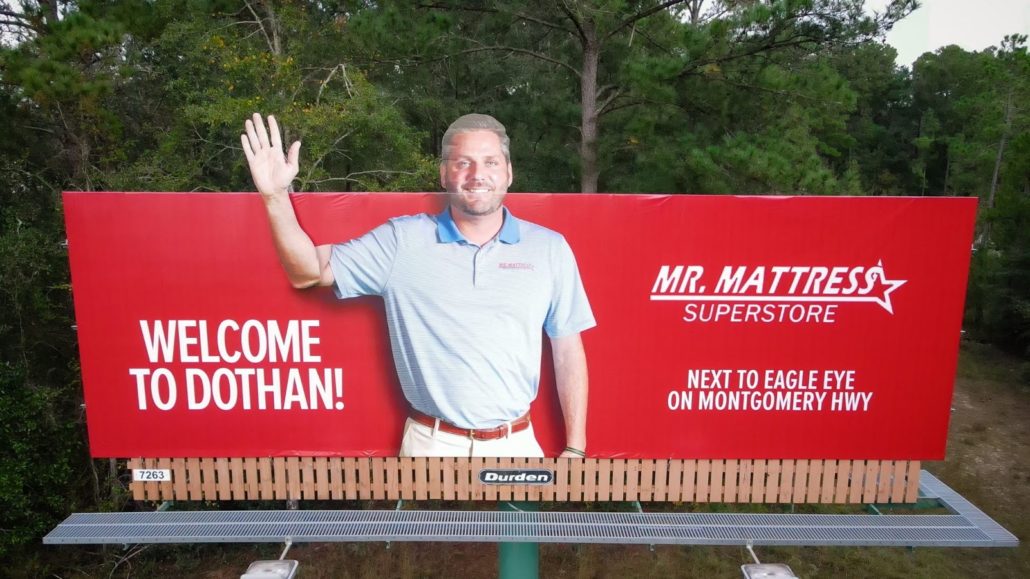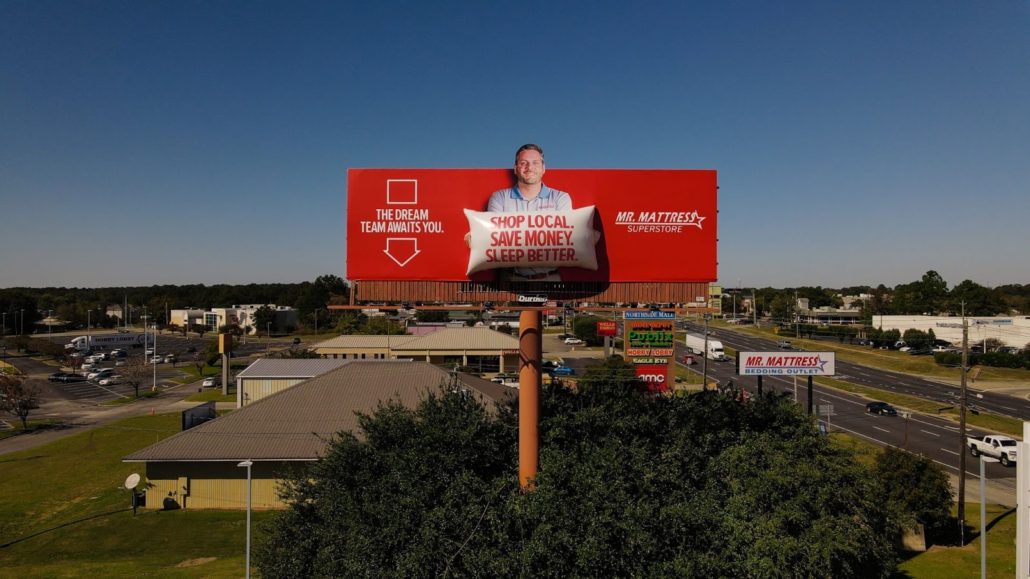 Mr. Mattress, a mattress superstore in Dothan, AL, wanted a design that is big, bold and tells a simple story – Shop Local, Save Money, Sleep Better. Durden Outdoor created a giant inflatable pillow to attach to the front of the 14' x 48' bulletin to bring it to life. In addition, the client wanted a billboard on the west side of town welcoming traffic into the circle city. Nothing says "Welcome to Dothan" quite like the owner waving to eastbound traffic to say hello. Check out the full video on how these designs came to life by clicking HERE.
Do you have a creative billboard idea and need the right team to execute it? Give the FAMOUS Makers a call today at (334) 792-5056 or visit our website to learn how we can bring ideas to life and increase your bottom line.