Hey Enterprise folks! Does your neck and back pain stop you from doing simple day to day tasks? Our friends at Shiver Chiropractic Clinic, on Lee Street, can help put your pain at ease. Shiver Chiropractic Clinic specializes and can aid in joint, back, neck, head and many more types of pain.
Shiver Chiropractic Clinic partnered with the #FAMOUSMakers at Durden Outdoor Displays, Inc. as they wanted to brand their practice. We launched an outdoor advertising campaign utilizing our Rotary Poster Program in the Enterprise market. Rotary Posters are billboards that rotate an advertiser's message on different locations in one or more markets every four weeks. This allows the customer to saturate the market and also change their message up monthly if they would like to do so.
Durden Outdoor's creative department came up with a nice, clean look that includes a welcoming photo of Dr. Shiver. After a few months of circulation through out the Enterprise market, Dr. Shiver isn't able to go anywhere without being recognized. More importantly, he has seen an increase in business.
If you are ready to take your business to the next level, contact our sales department today at 334-678-2215 or sales@durdenoutdoor.com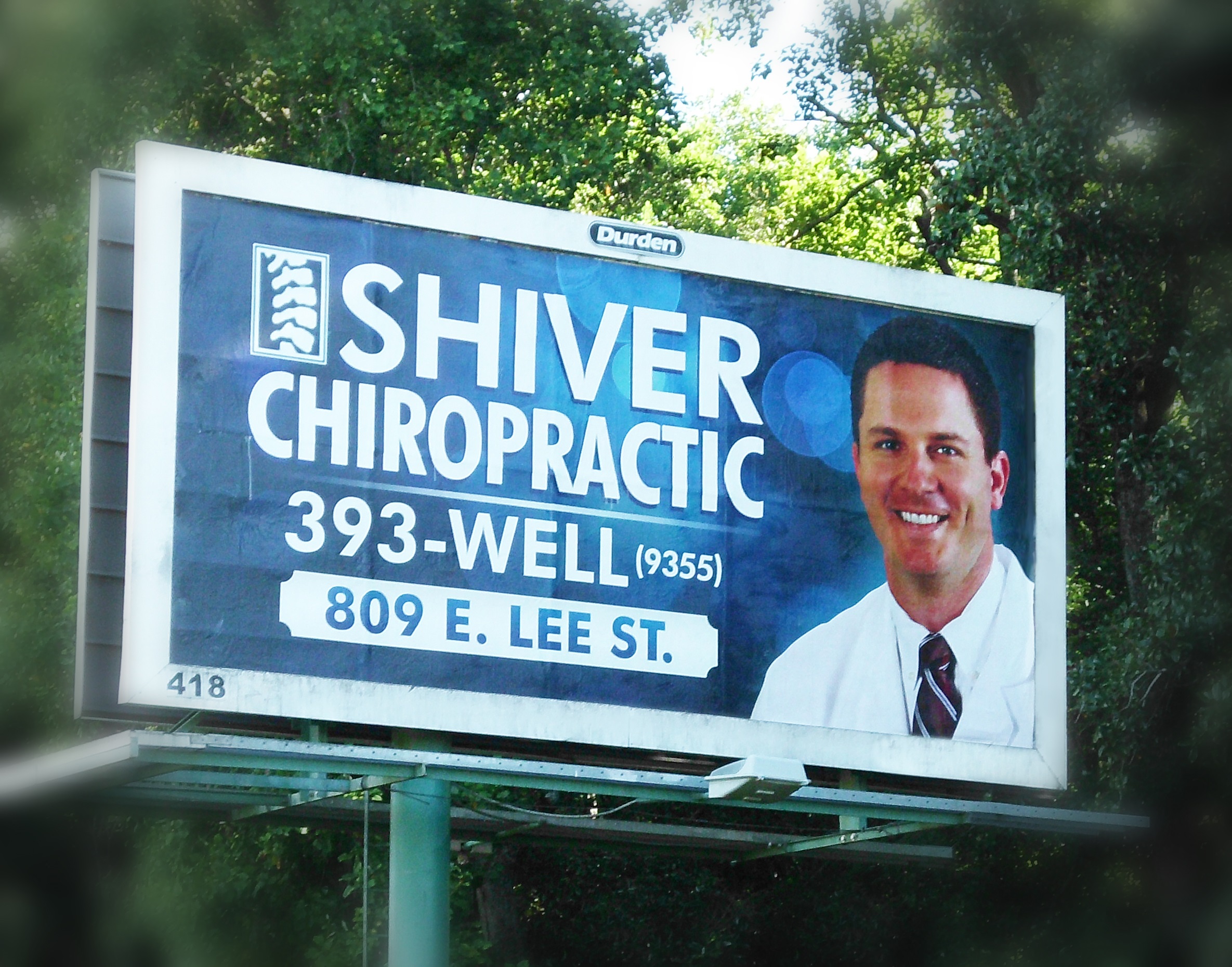 http://www.durdenoutdoor.com/wp-content/uploads/2016/06/DUR-Footer-Logo.png
0
0
Amy Riddle
http://www.durdenoutdoor.com/wp-content/uploads/2016/06/DUR-Footer-Logo.png
Amy Riddle
2017-09-15 15:26:29
2017-09-15 15:31:29
Shiver Chiropractic Builds Brand Awareness in Enterprise