Durden Outdoor Displays, Inc. is Southeast Alabama's leader in outdoor marketing. Durden has been in the business of making people famous since 1968. With a marketing network of 1000 plus bulletin, poster, and full color digital displays your message can be effectively promoted with Durden Outdoor.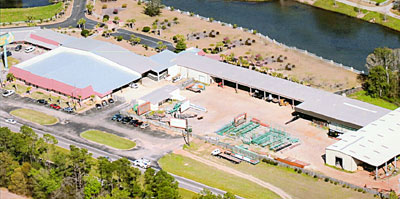 The Durden headquarters is located in Dothan, Alabama in a 60,000 square foot facility. Our team has the ability to create, design, and manufacture on site. The award winning Durden Kreative Team works directly with the client to ensure the message fits the promotion to help maximize return on investment. The Durden Kreative Team has an understanding of marketing versus advertising. While some may consider them the same we view them separately. Advertising is pushing a product for short term market gains. A well designed marketing plan can achieve short term market share gains while establishing a brand image in the community.
If you would like to see your business's bottom line increasing be sure to contact one of our marketing consultants today. We can build a comprehensive marketing plan to make your business "Famous" in the Wiregrass area. Remember there is more to advertising than simply putting a sign up. The professionals at Durden Outdoor can help you put together an effective marketing campaign where you can benefit from short term gains and more importantly show results over the long term. If you would like to read more about our outdoor marketing network be sure to see our solutions section.